A life-changing spa retreat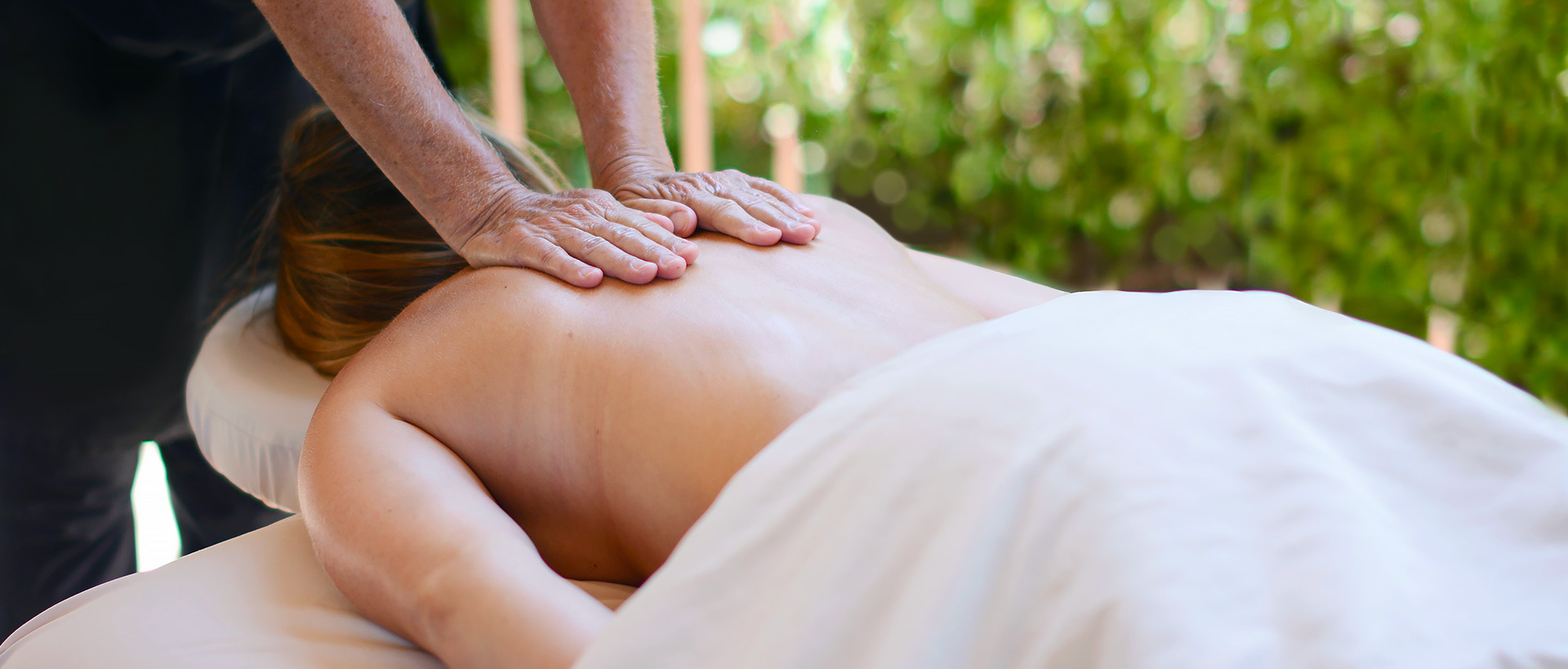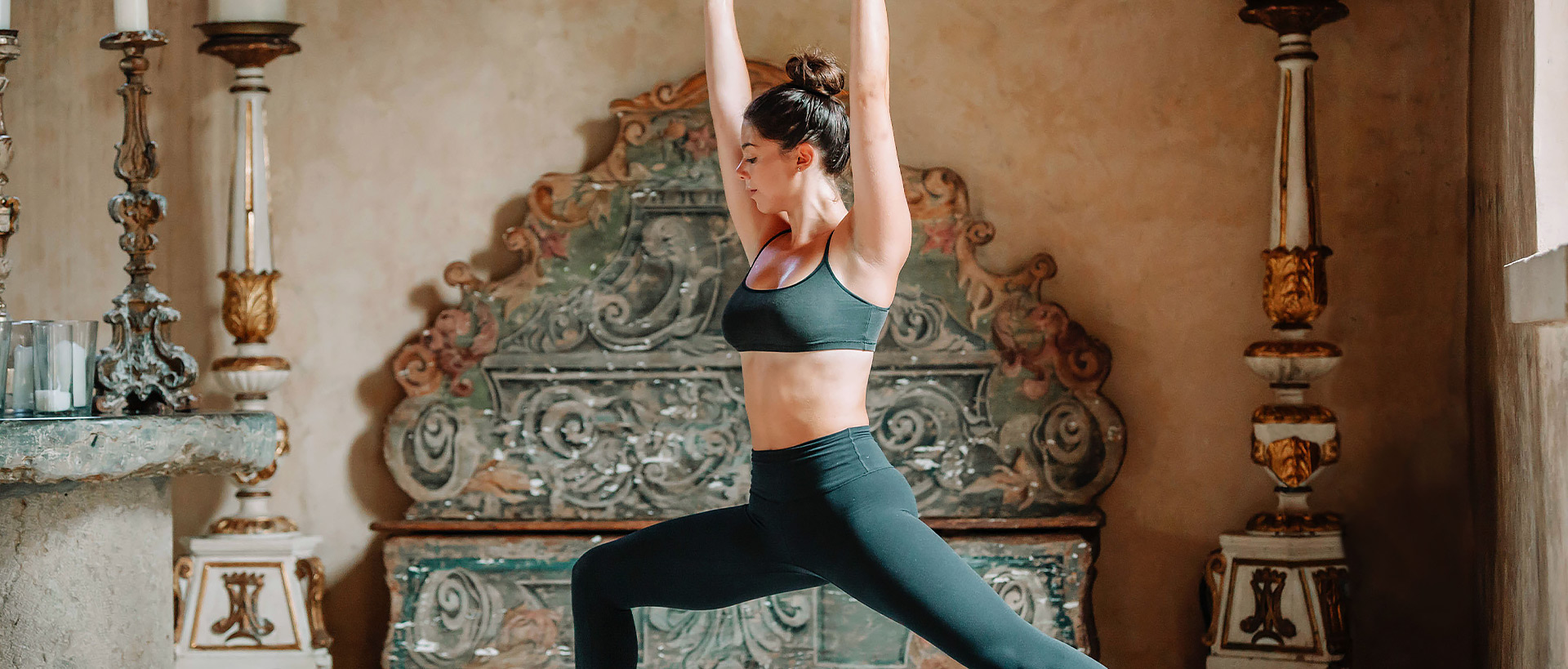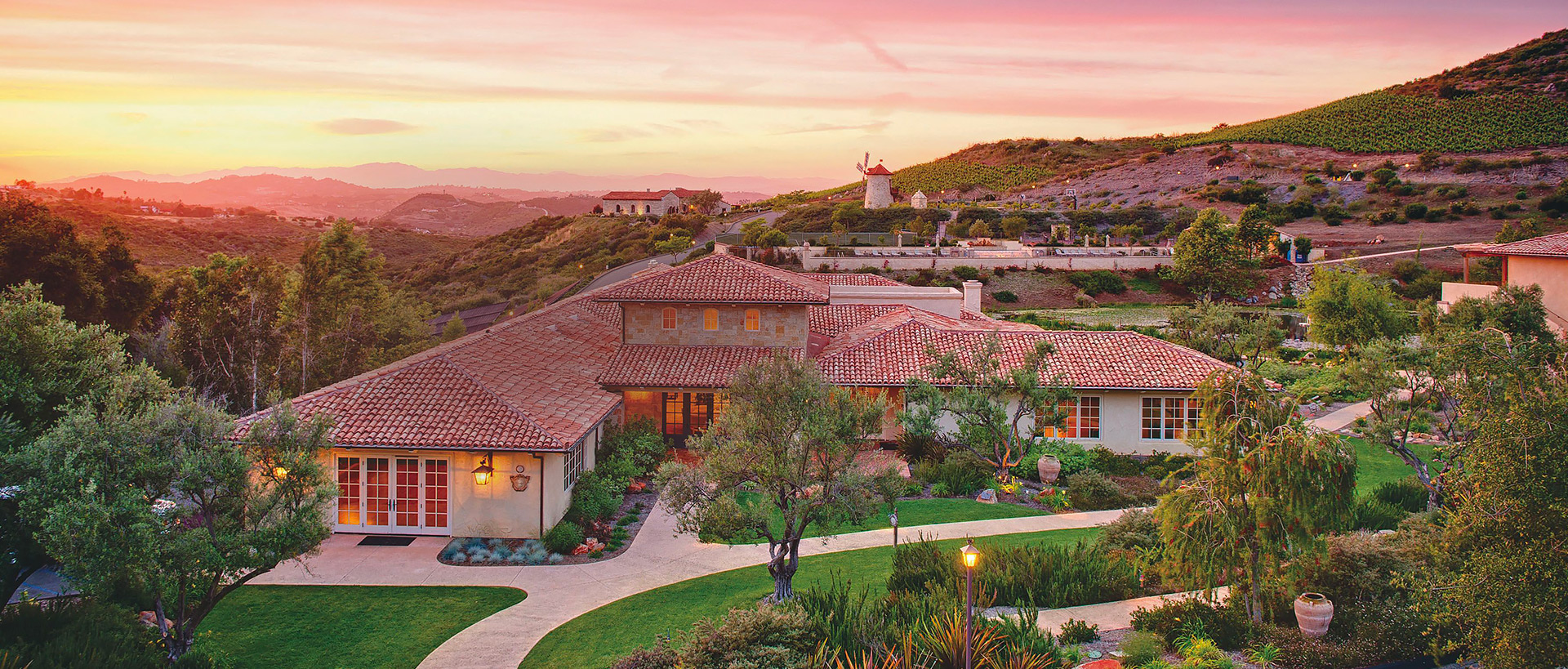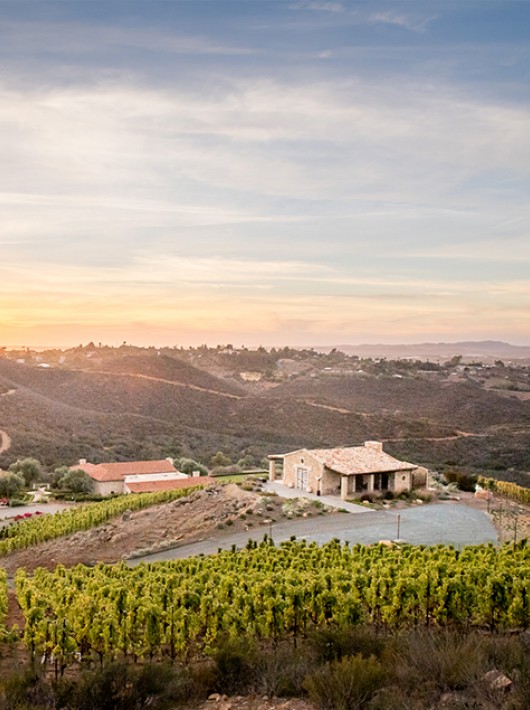 A European-Style Spa & Wellness Retreat
In Scenic Southern California
"Top 10 Best Spas in the World" by Condé Nast Traveler Readers' Choice Awards
Nestled between vast fields of grapevines and lavender, discover a life-changing wellness retreat combining luxurious European spa philosophies with the California concept of fitness, health and nutrition. At Cal-a-Vie Health Spa, packages are custom-made for the guest experience, offering a self-care hideaway that is both intimate and astonishingly gorgeous.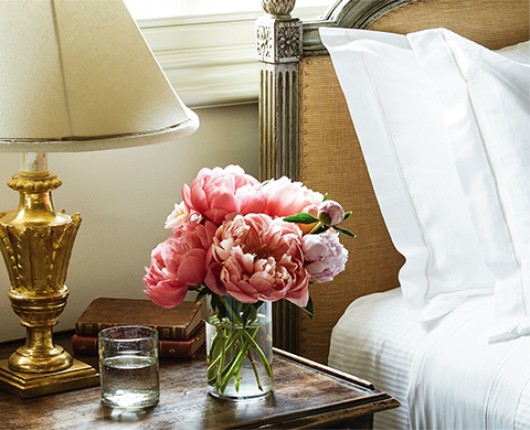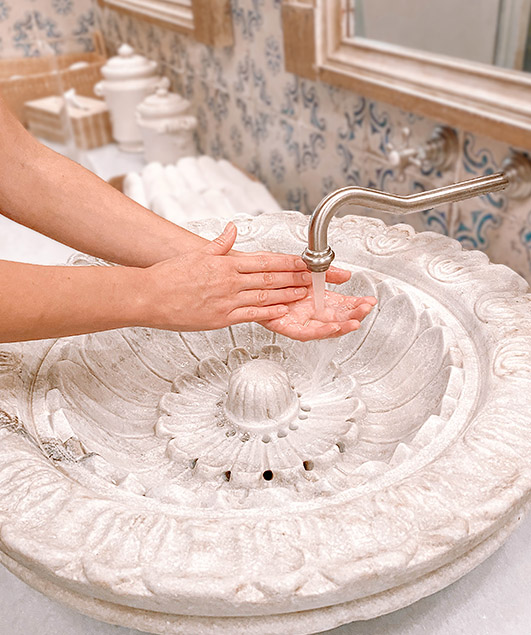 Your Well-being Is Important To Us
Cal-a-Vie Health Spa is focused on providing a safe and comfortable stay for our guests and are following the guidance of local health authorities and the CDC.
Our Philosophy
Our Five Pillars
Taking care of your health is not just about fitness. A healthy lifestyle encompasses so much more which is why our program offers the Five Pillars of Health and Wellness at Cal-a-Vie Health Spa. Our holistic program combines fitness with mind-body experiences, nutrition, relaxation and reflection to create a life-changing spa retreat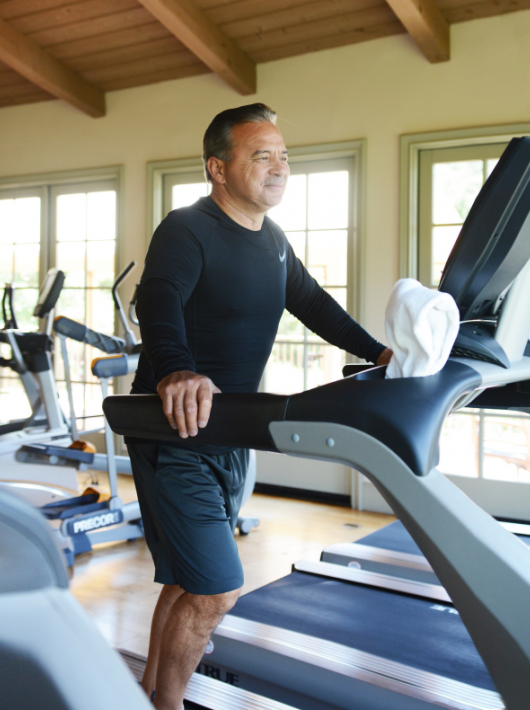 Pillar One: Fitness
Physical fitness is one of our 5 pillars to achieving your best health and overall wellness. Staying fit offers strong muscles and bones which is even more important as we get older. Making time for movement each day also helps prevent health problems from worsening, improving self-esteem, brain function, and sleep.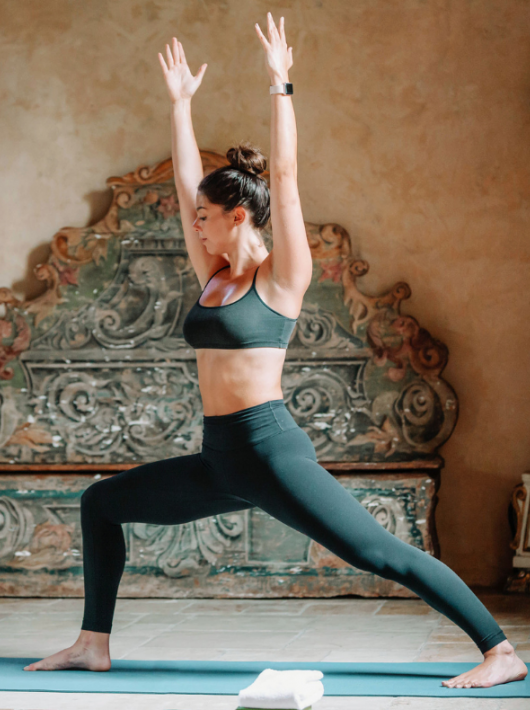 Pillar Two: Mindfulness
We offer more than 60 different mindfulness practices at Cal-a-Vie Health Spa that enhance your mental health and help bring a sense of balance to your entire wellness experience. Channeling your energy within can create a healthy mind, body and spirit—and we will show you how!
Pillar Three: Nutrition
A healthy diet is enhances your well-being. Our Registered Dietitians offer lectures and nutrition demonstrations during your stay to help you learn how to make wise food choices. Our Chef and Nutritionists are here to support your best health all while enjoying every single morsel! Healthy is also delicious at Cal-a-Vie Health Spa.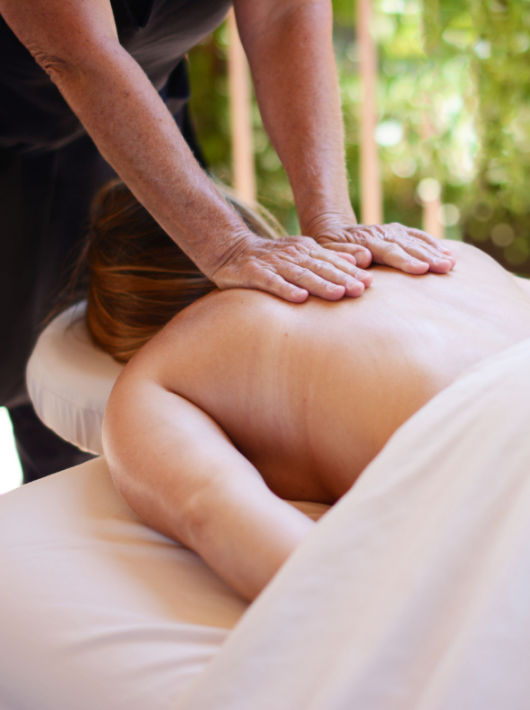 Pillar Four: Relaxation
Rest and relaxation is so important to your lifestyle and happiness! We make it a priority to take care of you at Cal-a-Vie Health Spa. Our team will put your body and mind into a state of relaxation that will leave you feeling refreshed. We encourage you to make self-care a priority for your mental and physical well-being.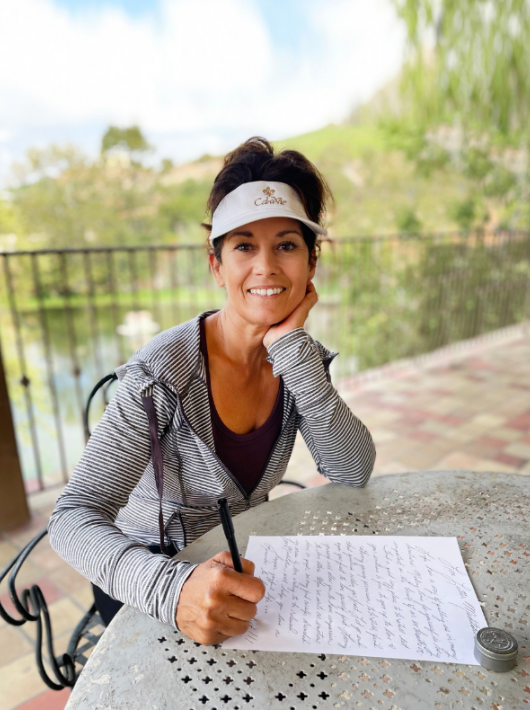 Pillar Five: Reflection
Taking time to reflect on your experience and set your intentions is an important part of your stay at Cal-a-Vie Health Spa. With techniques like meditation and journaling, we encourage you to determine how to implement a healthy lifestyle and what direction your life needs to take next.
6:30 AM
Morning Hike or Walk Pavilion Lobby
Get an early start and set the tone of mindful exercise with a gorgeous morning hike. Clear your mind and set your intentions for the day ahead while taking in nature under the rising sun.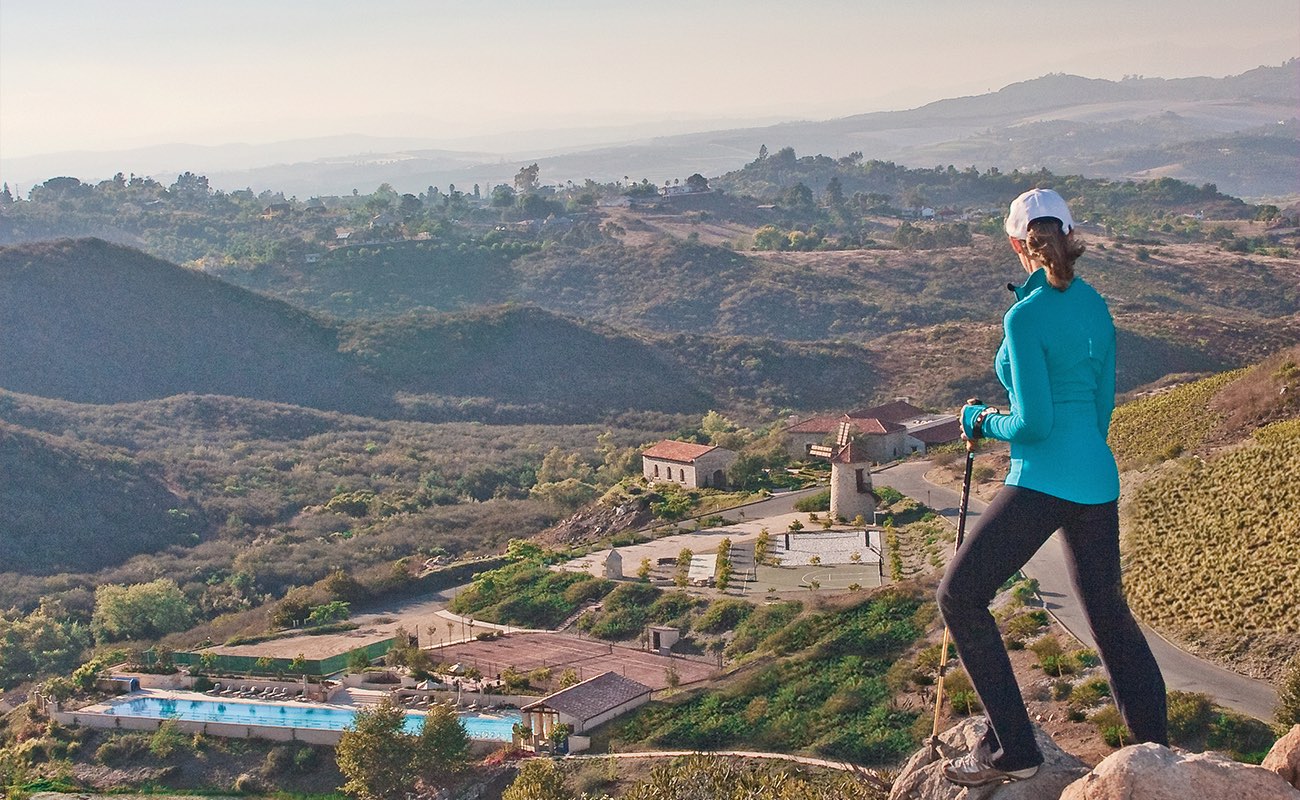 7:30 AM
Breakfast Dining Room
Gather in the dining room to begin your day with a bright and beautiful breakfast. Healthy options - both sweet and savory - await your plate, including steel-cut maple oatmeal with seasonal fruit and poached egg with spinach and tomato jam.
9:00 AM
TRX ClassPavilion Fitness Studio
Awaken your body with invigorating exercise using the TRX straps. A great aid in improving core strength, balance, and flexibility, TRX Suspension Training targets muscles effectively using leveraged bodyweight and stability.
10:00 AM
Boxing Class Pavilion Fitness Studio
Jump into a high-intensity workout incorporating technique, power, endurance, and agility. Led by a personal instructor, this Tabata-style boxing class utilizes expert drills and exercises to get your blood flowing.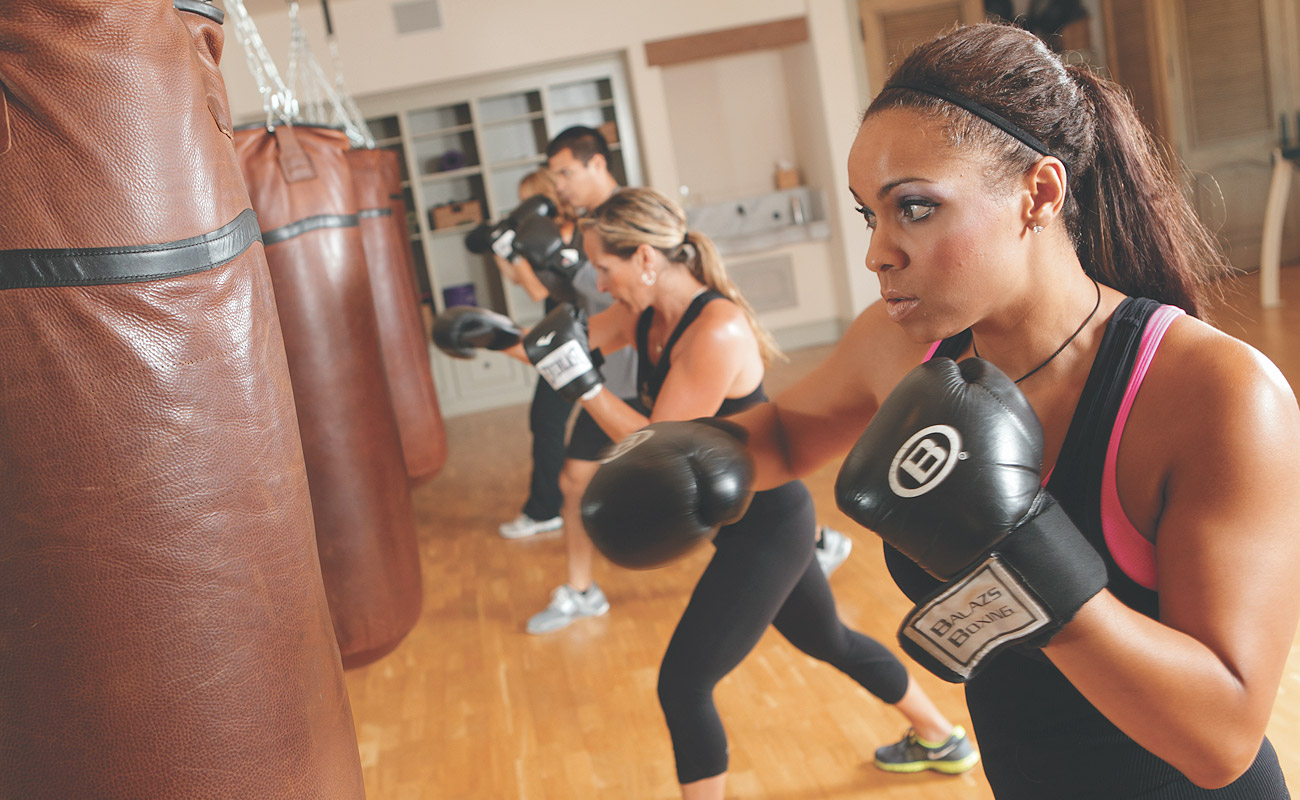 11:00 AM
Pool Class Upper Pool
Our pool classes are a refreshing and invigorating way to get exercise. They are easy on the joints and we offer cardio and strength options. Get your blood flowing with one of our fun pool classes!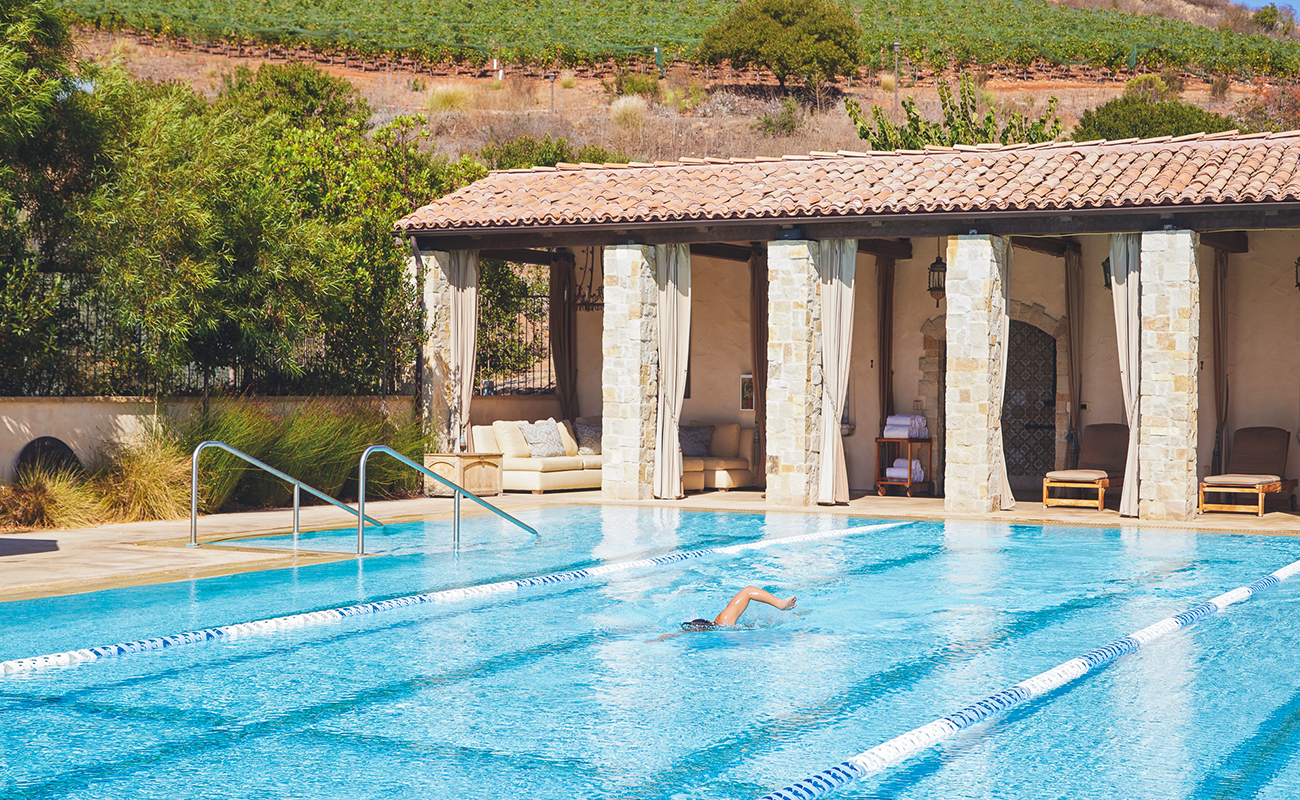 12:00 PM
Cooking Demonstration L'Orangerie
Join us for our special cooking demos, formulated with a focus on the resort's healthy living recommendations. Experience ways to incorporate healthy meals such as soups, salads and smoothies to help you enjoy a balanced lifestyle. The daily schedule will indicate the focus of the week.
1:00 PM
Lunch Dining Room Patio
Take in the stunning scenery from the outdoor dining room patio while enjoying delectable, light lunch fare. Try the kabobs and sweet potato puree or the honey-sesame salmon and finish with the green tea ice cream. The chef creates a delightful menu every day.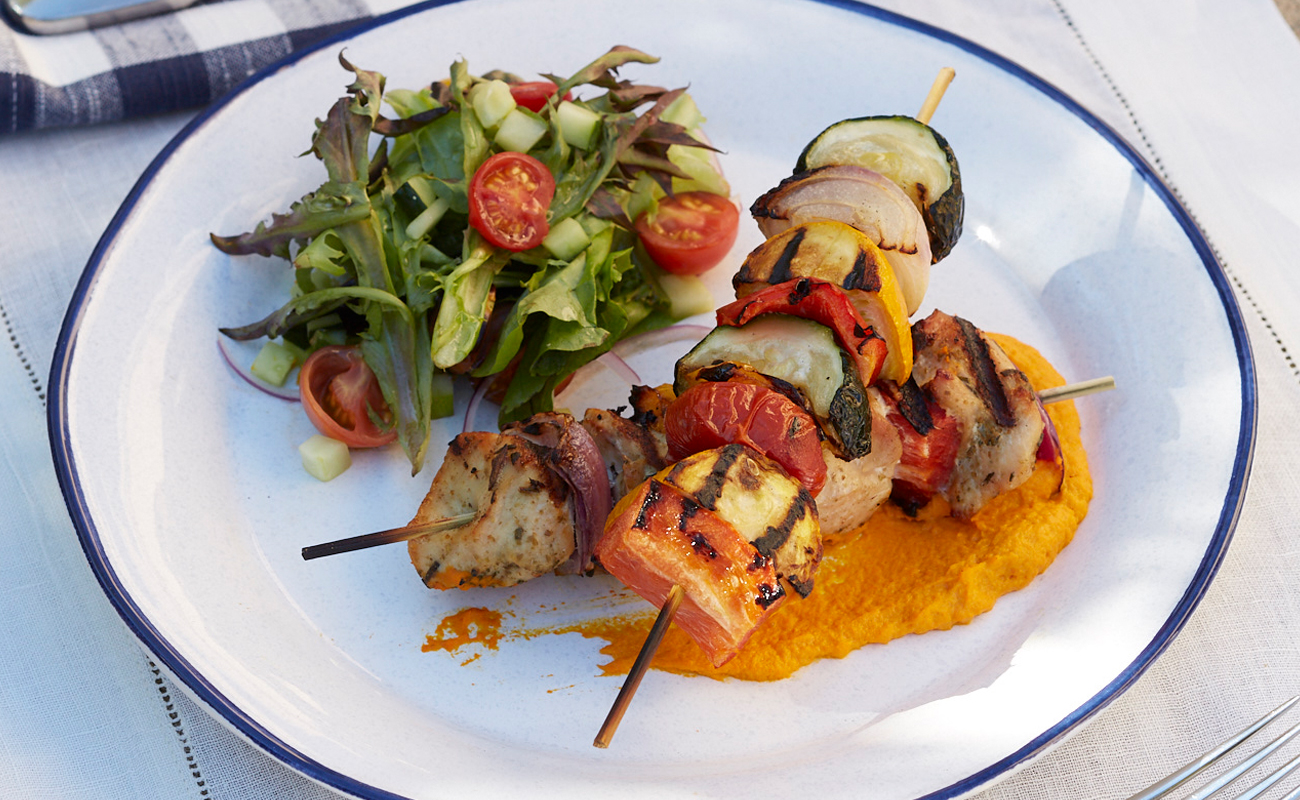 2:00 PM
Facial Treatment Bathhouse
Take a deep breath and rejuvenate your senses with a specialized facial treatment. With exfoliating enzymes and rich antioxidants, the specialists at Cal-a-Vie Health Spa leave your skin radiant and restored.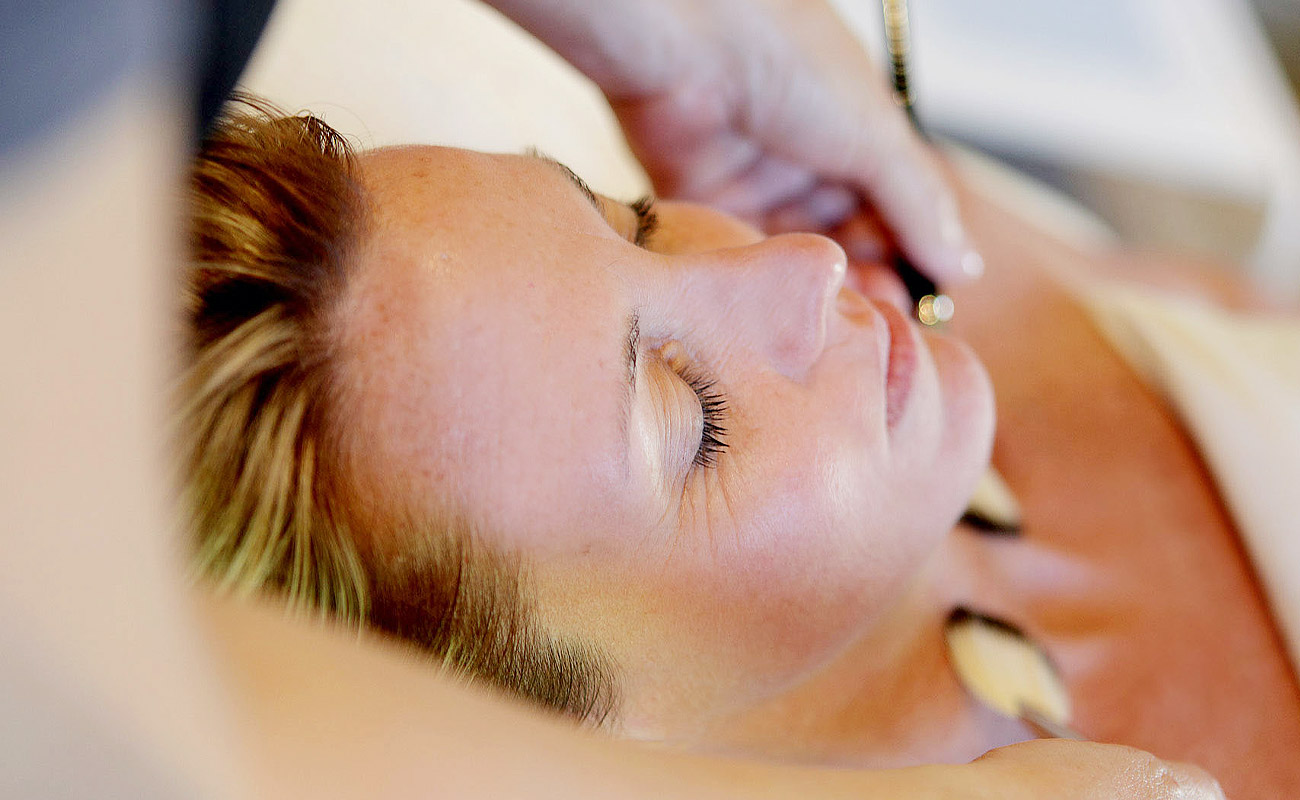 3:00 PM
Private Yoga Class The Chapel
Channel your body's energy and flow through a series of restorative poses with a spellbinding afternoon yoga session. Request a private yoga session for yourself or your group in the Chapel, or join a scheduled class in one of our beautiful studios to experience total mind/body bliss.
4:00 PM
Hot Stone Massage The Spa
As afternoon falls, let your worries drift away with a spellbinding hot stone massage. Relax as heated river stones send heavenly warmth to the deep layers of your muscles.
7:00 PM
Dinner Dining Room
A beautiful space with antique charm, our Dining Room is the perfect place to enjoy your evening meal. You'll find a variety of dishes throughout your stay, such as pear salad with goat cheese, beef tenderloin with a red wine demi-glace, mashed sweet potatoes and green beans, and - for dessert - chocolate mousse with raspberries and mint. Regardless of your food restrictions, we are prepared to accommodate you.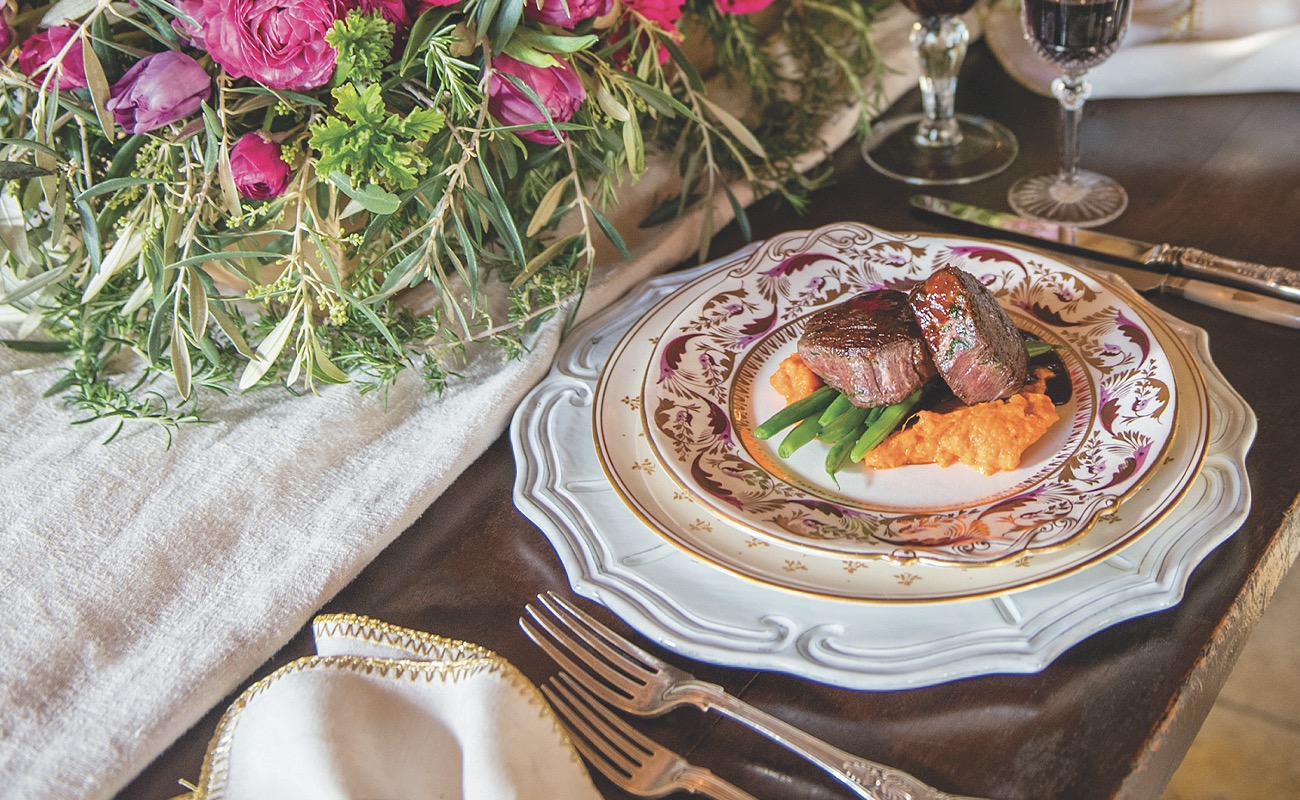 8:00 PM
Evening ProgrammingThe Observatory
Enjoy a dazzling night spent stargazing at the Observatory on Tuesday evening with our astronomy expert, Tim Lewis. We also have insightful nutritional lectures with an in-house dietitian providing useful tips for healthy living. Cal-a-Vie Health Spa offers a brilliant schedule of evening programming for every guest.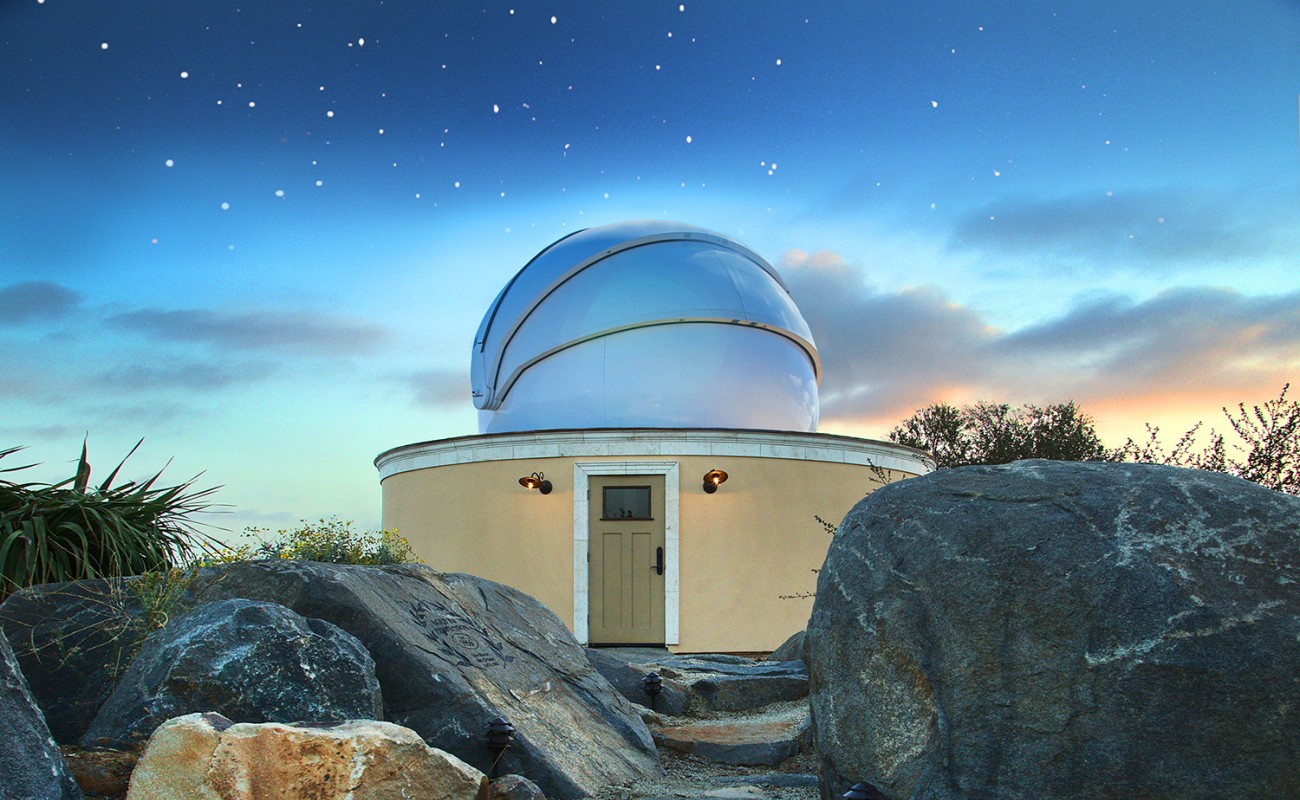 First-class in every way

Beautiful experience from start to finish. The best of everything: treatments, workout facilities, food, staff, and the serenity and beauty of the surrounding countryside.

a place to get away from it all

What a wonderful experience. It was my first trip but I know it won't be my last. The food was incredible. Everyone was so nice and incredibly helpful!

This might be what heaven is like…

You will leave this elegant spa trying to organize when you can return.

My go-to place to Decompress

Fitness, food, and fun—all wrapped up into one stay. My go-to place to decompress and recharge in the clear air of the hills outside San Diego.

Delightful 4-Night Stay

Cal-a-Vie is first-class all around… the staff is so pleasant and accommodating!

Successful Retreat

A HUGE thank you to you and the staff for making our retreat a success! The group truly enjoyed the weekend and I received numerous compliments on the staff and the impeccable service!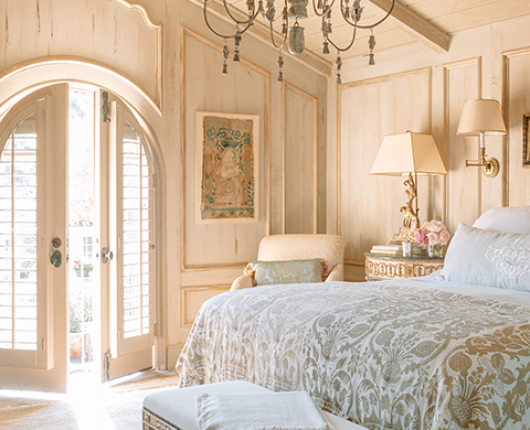 3 Night Packages
For the perfectly petite getaway and introduction to greater health and wellness, choose from our selection of three-night packages. Arrive on Sunday and depart on Wednesday.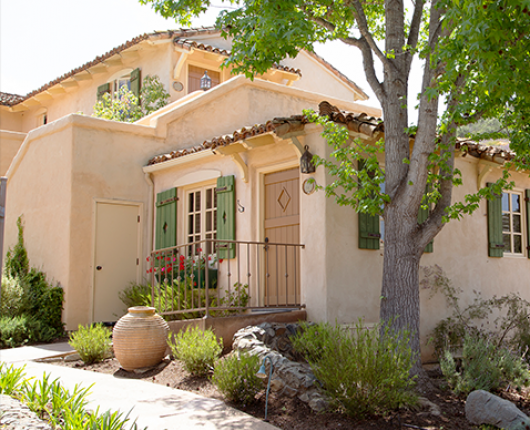 4 Night Packages
Arrive on Wednesday and depart on Sunday with an extended four-night stay. From healthy cooking classes to rounds of golf at Vista Valley, find the perfect package for you.
7 Night Package
With one of our sublimely rejuvenating week-long packages, stay from Sunday to Sunday and spend a full week nurturing your body and spirit however you prefer.
Our Recipes
With nutritional breakdowns, dazzling food photography, and effective culinary tips, the Cal-a-Vie Health Spa Beautiful Living Cookbook features over one hundred of the Spa's most delicious dishes. From caviar salmon cucumber crudité to seared bronzini with chanterelle puree, bring the resort's delightful host of healthy plates home with you.
A Coastal Valley du Vin
Location
Hidden in the dreamy hills of northern San Diego County, California, Cal-a-Vie Health Spa is located in the northern San Diego County. Roughly seven miles inland from the Pacific Ocean, the land surrounding this Southern California spa resort is notable for its sun-kissed fields, hilly terrain, and sycamore woodlands.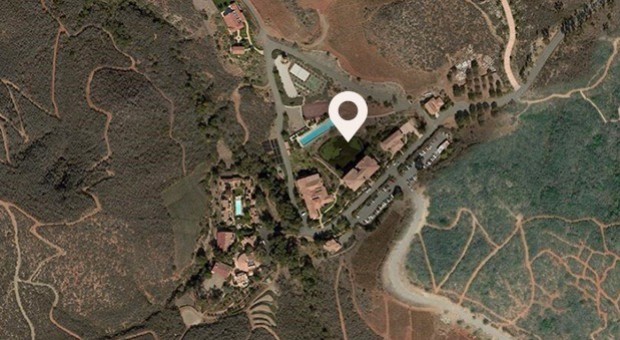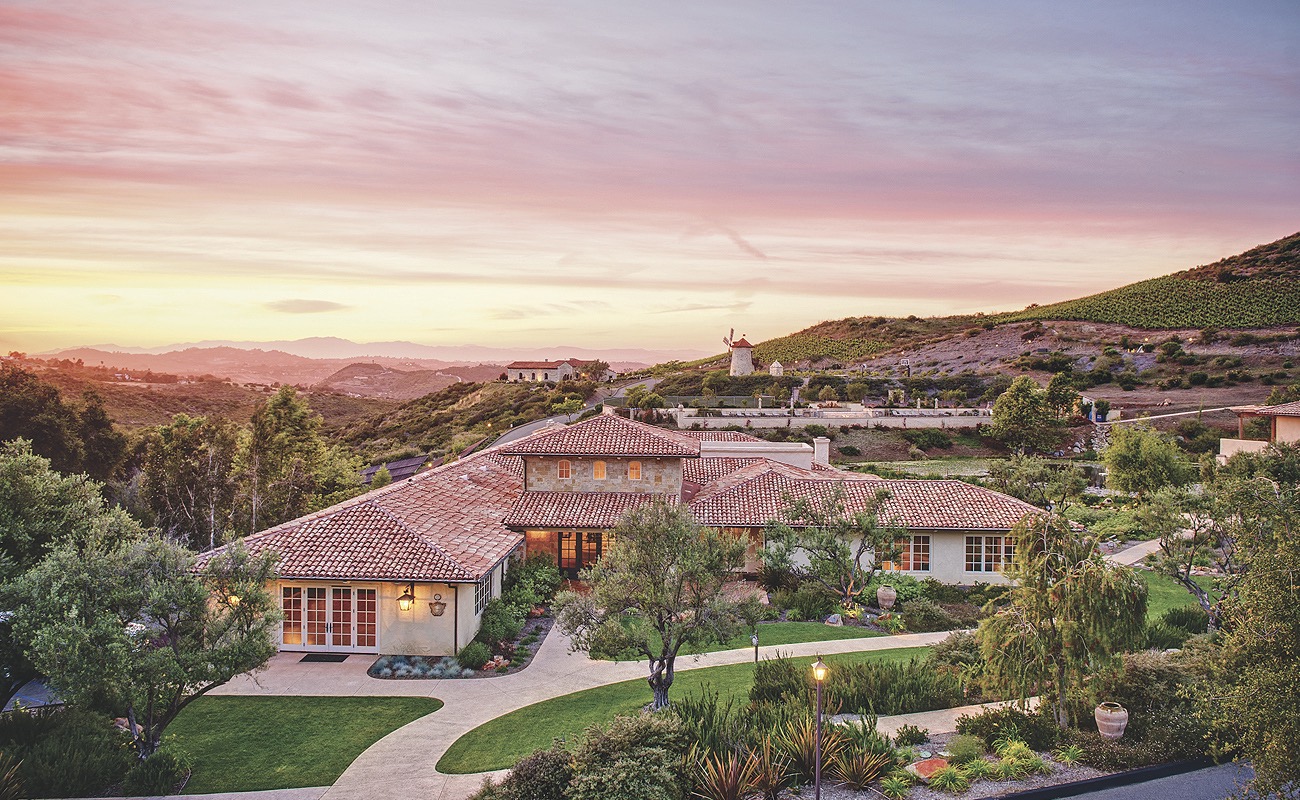 Upcoming themed weeks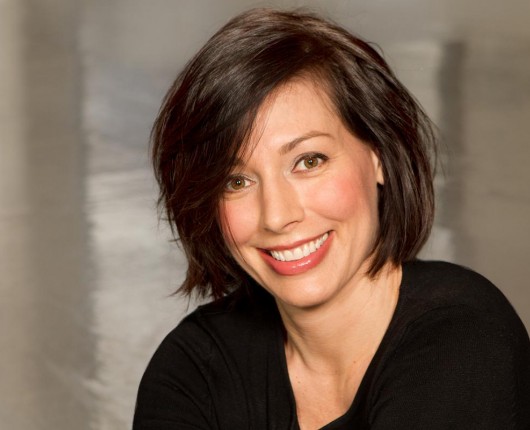 Lastics with Donna Flagg
Jul 31 - Aug 6, 2022
Influenced by her training in classical ballet, jazz, modern and musical theater, Donna created Lastics Stretch Technique, a method designed to help people improve their flexibility.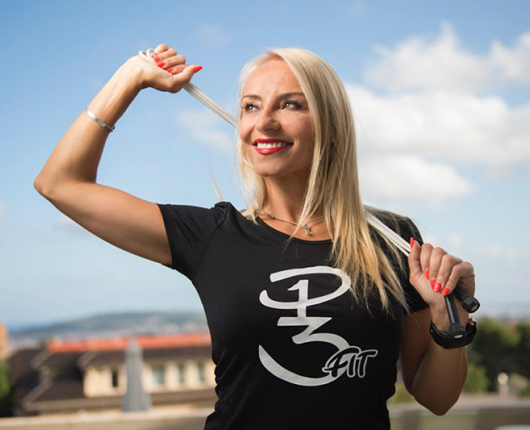 Zumba with Jessica Exposito
Aug 21 - 26, 2022
Jessica Exposito is one of the leading Education Specialists for Zumba, the largest branded dance-fitness company in the world, with more than 15 million participants in 200,000 locations across 180+ countries.
Mom & Teen
Jun 11 - 17, 2023
Plan for quality time and family bonding in a beautiful destination during Mom & Teen Week with our celebrity host, Pressley Hosbach. Perfect for moms and teens between the ages of 13-18, this program offers fitness classes, spa treatments, creative events, and more to share.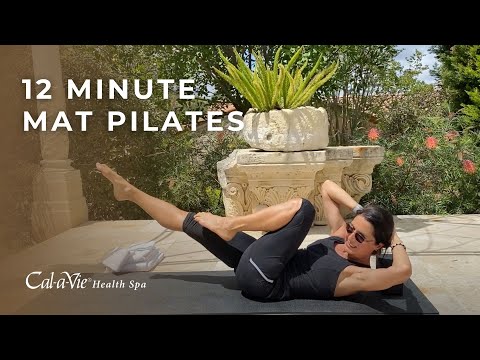 Pilates
Join us for an amazing 12 Minute Mat Pilates workout at Cal-a-Vie.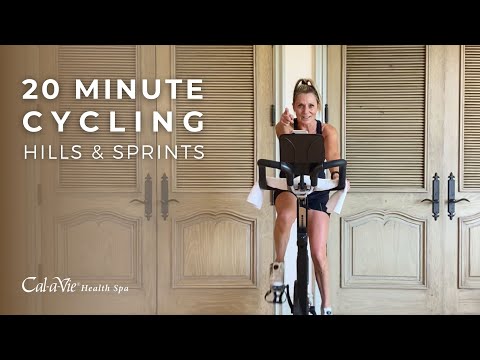 Cycling
Join us for an invigorating 20 Minute Spin workout! Tackle rolling hills and fast sprints during this class.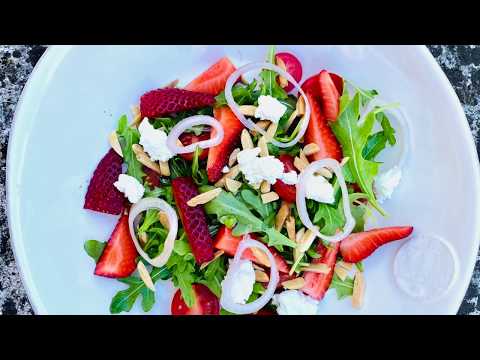 Strawberry Arugula Salad
Here is a healthy and delicious Arugula and Strawberry Salad with with a Champagne Vinaigrette.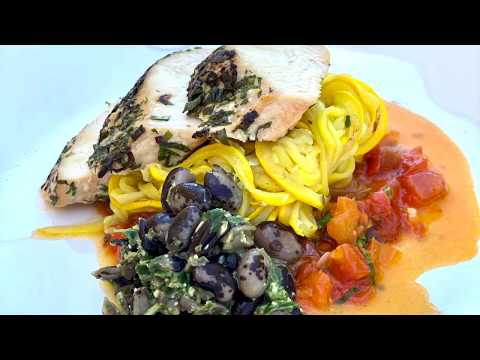 Herb Chicken with Zoodles and Heirloom Tomaton Provencal Sauce
Learn how to prepare a Cal-a-Vie Health Spa favorite dish: Herb Chicken with Zoodles and Heirloom Tomato Provencal Sauce.