What's to Come
At Cal-A-Vie Health Spa
Not a month goes by at Cal-a-Vie Health Spa without an exciting and varied lineup of events. From renowned guest speakers and presentations on the cosmos to community gatherings and women's week, there's never a bad time to see Cal-a-Vie.
Coed week Women's Week Guest Speaker women specials Special Stay for Two Red White Blue & You Celebration Special
Upcoming themed weeks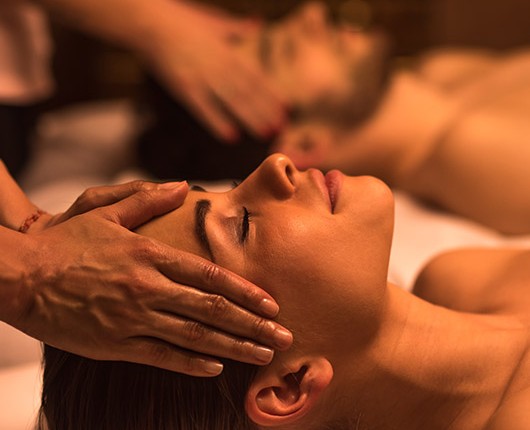 Special Stay for Two
Aug 23 - 29, 2020
Indulge in spa treatments, savor nutritious meals, and sit in on captivating lectures and cooking classes as part of the coed special for two. The best part? The second guest pays half price!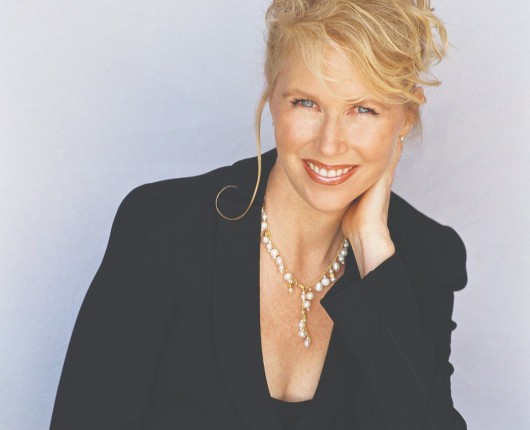 Marie Ferro - Beauty Week
Aug 30 - Sep 5, 2020
Celebrity hair designer and make-over artist, Marie Ferro joins us for Beauty Week from her Malibu Salon.
Red, White, and Blue You Special
Sep 6 - 12, 2020
Celebrate Memorial Day or Labor Day with savings on a fabulous getaway to Cal-a-Vie Health Spa. Receive up to $900 off regular priced rates and enjoy our award-winning program of fitness, pampering, and scrumptious cuisine.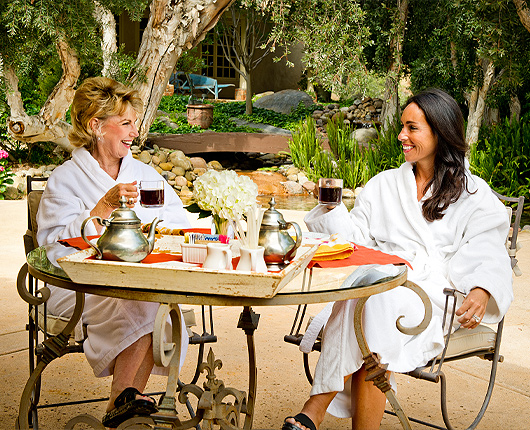 Women's Special Stay for Two Packages
Sep 27 - Oct 2, 2020
Enjoy fitness classes, delicious food, blissful spa treatments, and more. Beginning in March, this offer also includes half price for the second guest.
Molly Maloof - M.D. - Healthspan and Longevity
Oct 12 - 16, 2020
Dr. Molly has worked as an independent advisor & strategy consultant to over 20 technology companies needing help with clinical strategy, scientific marketing, medical research & product development.
Beauty Week
Nov 1 - 7, 2020
As mothers, daughters, friends, wives, and business leaders, women spend most of their lives putting others first. At Cal-a-Vie – it's all about you.
Coed Week - New Year New You
Jan 3 - 16, 2021
Taking place throughout the year, coed weeks at Cal-a-Vie are a great way for healthy-minded couples and/or friends to come together.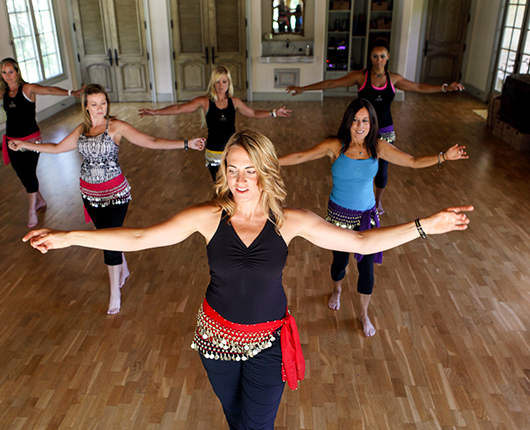 Women's Week
Jan 31 - Feb 6, 2021
Join in the company of like-minded women and experience uplifting fitness, healthy eating strategies, and relaxing spa services, all designed to empower your body, inspire your mind, and nurture your soul.