Berry Coconut Smoothie
Berry Coconut Smoothie
by Alexandra Dusenberry, MS, RDN, Cal-a-Vie Health Spa Dietitian
What's more refreshing than a seasonal smoothie in the summer? Whether you need a balanced beverage to start your day, or a perfect post-workout recovery drink, this recipe will provide a delicious burst of nutrition!
When building a smoothie, it's important to focus on nutrient-dense ingredients to keep blood sugar balanced and to keep hunger at bay. One important nutrient to include is protein. Protein helps to prevent blood sugar swings, minimize cravings, and repair muscles after a tough workout. An organic, antioxidant-rich protein powder is a convenient and tasty way to make sure you are meeting your body's needs for protein during the day.
Beautiful berries like blueberries and strawberries are loaded with antioxidants that help to fight free radicals, reduce inflammation, and slow cellular aging and damage. They are also shown in research to be amazing for brain health and boosting memory.
Coconut water is full of electrolytes to help hydrate and replenish the body after working up a sweat in the summer heat! One of those essential electrolytes is potassium, which also plays a role in muscle contractions and heart function. One cup of coconut water contains about 600 milligrams of potassium, which will quickly restore electrolyte losses from a vigorous workout, one sip at a time.
Berry Coconut Smoothie Recipe
Creates one smoothie
½ cup strawberries
½ cup blueberries
1 ¼ cup coconut water
¼ cup coconut flakes
1 scoop vanilla protein powder (optional)

Mix ingredients in a high speed blender until desired consistency. Pour into a glass and enjoy!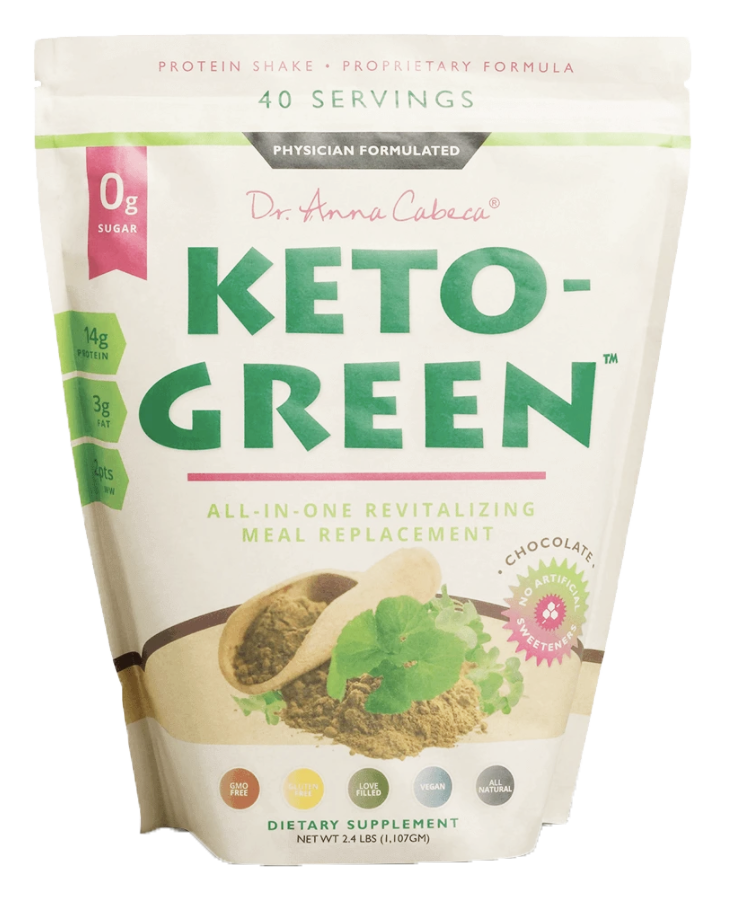 Protein pack your smoothie.
Our favorite all-in-one protein powder contains a super blend of organic vegan protein, medium chain triglycerides (MCTs), and powerful plant extracts. Keto-Green serves as a healthy protein supplement along with multivitamin and mineral support, alkalizing greens blend, and antioxidant compounds. Click here to purchase.