Skin Foods
What does skin need in the summer to stay glowy, plump, and clear? The right foods! Maximize your health with fresh summer produce all season long. Our registered dietitians have created the perfect skin foods guide: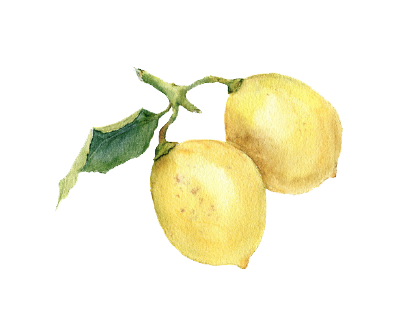 Vitamin C Rich
Vitamin C is a critical component of collagen synthesis, and is found in high levels in the dermis and epidermis. As we age, the vitamin C content in these layers of our skin declines, but you can support adequate vitamin C by eating the right foods! This amazing antioxidant also helps to aid in wound healing and those unexpected breakouts.

Best sources for vitamin C:
Citrus fruits- lemons, limes, oranges, tangerines
Strawberries | Bell pepper

Get your vitamin C with our lemon-lime vinaigrette recipe here from our Beautiful Living cookbook.
Antioxidant Powerhouses
Antioxidants fight free radical damage that can otherwise wreak havoc on skin and accelerate aging. They help to prevent photodamage, (premature aging caused by UV radiation), collagen breakdown, inflammation, and the development of wrinkles.

Best sources for antioxidants:
Blueberries | Matcha green tea | Plums

Purchase our favorite matcha
green tea brand here.


Hydrators
These foods are made up of at least 95% water. Keeping skin hydrated from the inside out can help maintain a plump, smooth, and youthful appearance. The best part-- water from food sources counts towards your water
intake for the day and helps flush out metabolic waste and toxins.

Best sources for hydration:
Watermelon | Cucumber | Zucchini

Stay hydrated with our Watermelon Skewers
with Vanilla Honey Gastrique recipe here.


Healthy Fats
Our cell membranes are made from fatty acids. Eating healthy fats provides the building blocks skin needs to maintain a healthy oil barrier and keep nutrients and hydration in. Healthy fats also help to reduce inflammation that can contribute to breakouts and skin flare-ups.

Best sources for healthy fats:
Avocado | Salmon | Walnuts

Our favorite recipe for eating healthy fats is the Chilled Avocado Soup found in our cookbook on page 80. Click here to get the cookbook.
These skin food recipes and more are found in our cookbook Beautiful Living, Cooking the Cal-a-Vie Health Spa Way. The volume includes over 100 of the Spa's best healthy recipes with stunning photography and valuable nutrition information on each dish.