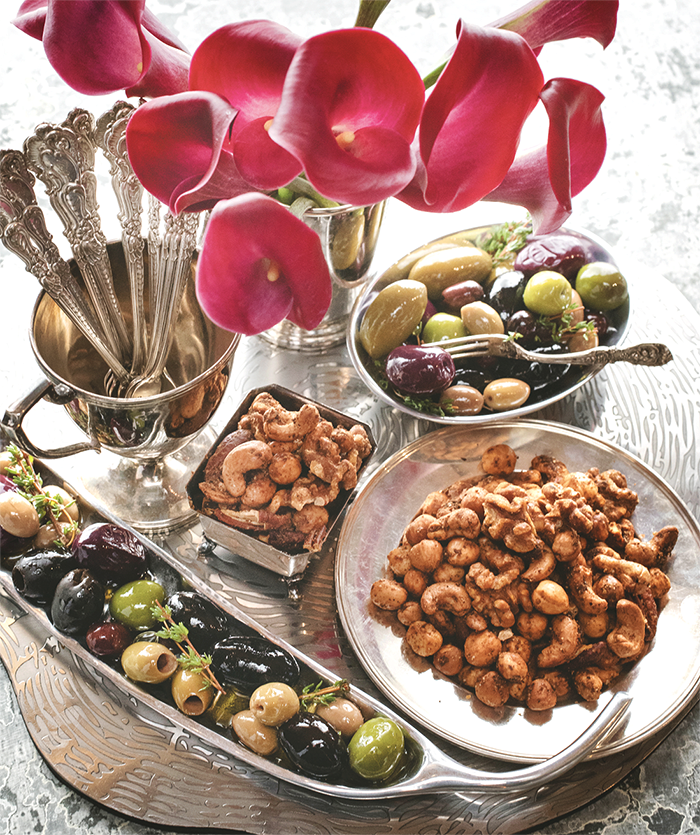 Your Best Bon Voyage: Healthy Eats While Traveling
by Alexandra Dusenberry, MS, RDN, Lead Registered Dietitian
Summer is right around the corner, which means travel season is about to be in full swing! Exploring new locales or vacationing in a relaxing setting is certainly something to look forward to, but for some it can bring stress around food and nutrition. Without a plan, it can be a challenge to stay on track with health goals and balanced eating, especially when you are away from home. We may not be able to eat exactly the same way we would on our home turf, but with the following tips, you will be able to jet set with health in mind, no matter where your travels take you.
Navigating the Airport
Sticking to healthy eating starts before you even set foot in the airport. If you have the time and ability, take advantage of the opportunity to eat a nourishing meal before you get to the airport. Though there are some potential options to eat a healthy meal in the airport these days, you are better off preparing your own meal before you take flight. If you are already out of town and only have restaurants as eating options, stick to a lean protein, a serving of vegetables, and some healthy fat like avocado or a complex carb like sweet potato.
Already at the airport? In most cases, a prepared meal option from one of the airport restaurants will still be more nutritionally balanced than the food on the airplane, which tends to be very high in sodium and void of nutrients such as fiber and plant antioxidants. The formula is simple- aim for a protein source, a veggie, and skip anything fried or high in added sugar. This might look like a salad with chicken (hold the Cesar dressing, ask for olive oil), a hardboiled egg, nut, and fruit plate with some avocado, or a turkey and veggie wrap. You may have to hit a couple of spots to get the food components you need; perhaps the sandwich shop has a veggie wrap option, and the coffee shop has a to-go pack of mashed avocado. Shopping around (time willing) means you can select the most well-rounded meals and snacks possible.
If your flight is less than a few hours, try sticking to a snack like a nut and seed trail mix in the airport, then plan to have a more filling and balanced meal once you touch down in your next destination.
We have a delicious mixed nuts recipe from our cookbook, Beautiful Living. Click here for the recipe.
Hotel Habits
Once you touch down in a new locale, try to explore the local grocery stores to quickly pick up some essentials. Before check-in, find out if your room comes with a fridge or if you can request one. Having a mini fridge at your disposal is a great way to bring in nutritious options! Selections like fresh fruit, sliced veggies and hummus are foolproof go-to snacks. If a local smoothie shop is nearby, order a smoothie with protein powder, greens, and berries to keep stashed in the fridge to help replenish you after a long walk around the city or post-hotel gym workout. Also, don't forget to stay hydrated. Pick up a few glass containers of bottled water so you are equipped with fresh drinking water at any time.
If you choose to order room service and want to keep your health goals in mind, ask for dressings and sauces on the side, skip anything fried or blackened (poached, steamed, or grilled are better options), and stick to sides like a salad or veggies rather than mashed potatoes or French fries.
Road-Trip Replenishment
Being out on the open road is a time for adventure, but you can still make a plan to stay on track with your eating, no matter how spontaneous your travels are. Before you even get in the car, take some time to pack non-perishable car snacks. Think homemade trail mix, almond butter and flax crackers, tangerines, apples, grapes, or a protein bar with 5g or less added sugar. Our pick for a low-sugar protein bar is Aloha Bars- the chocolate chip peanut butter flavor is a delectable treat that keeps you fueled up!
Purchase Aloha's peanut butter chocolate chip protein bars here.
If you know your route and stops along the way, preview local restaurants and grocery stores in advance. This will give you a plan on where to head to the healthiest options in town. This will make it easy when you are tired from a long day driving and decision fatigue has set in. Have your list of spots saved on your phone so it is easy and effortless to get there.
No matter where you are in the world, a little planning goes a long way to keep you feeling nourished and energized through your summer travels and beyond!