Find Your Strength
THROUGH OUR FITNESS PROGRAMS
Whether you're starting a new fitness program or fine tuning your current one, all the tools and expertise are available at Cal-a-Vie Health Spa. Beautiful hiking trails, yoga classes, pilates training, personal fitness sessions, aerobics, boxing, and aqua workouts are just a few of the exceptional exercise amenities awaiting you at the resort.
Fitness Assessments
With innovative technology - such as the Bod Pod - the staff at Cal-a-Vie Health Spa can provide comprehensive evaluations of guests' overall fitness. From there, tailored training programs are offered for insight into life-long healthy habits long after checkout.
Fitness Assessments
Bod Pod
The Bod Pod is the most innovative technology to assess your body fat and lean mass. Measuring your body composition is one of the best indicators of overall health.
Metabolic Rate Testing

The test will measure your breathing and how much oxygen your body uses. This tells you how much energy (or calories) you are burning. This information can be used to calculate your target caloric zones so you can learn what it means to "eat to your metabolism."
VO2 Fitness Assessment

This test clinically measures oxygen consumption (VO2) and heart rate. These measurements are used to find target heart rate zones based on the individual's aerobic and anaerobic thresholds. This test is designed to gather physiological performance data during a graded exercise test while breathing into a mask. During the test, the body is subjected to gradually increasing exercise levels measuring the body's metabolic status and performance at each of the exercise levels. This test will identify ideal workout intensity levels. This data may then be used to define a precise, personalized exercise regimen to reach specific training goals.
3D Body Scan

Styku creates an exact 3D model then extracts hundreds of precise body measurements within seconds. Individuals can view precise waist, hip, bust, thigh measurements and more with an accuracy of 0.125 inches. Getting scanned is easy and harmless. Using infrared light, you stand on a rotating platform for 30 seconds while a 3D camera captures millions of data points. Styku uses a proprietary 3D feature recognition technology to extract measurements and generates reports to help track changes over time for future reference.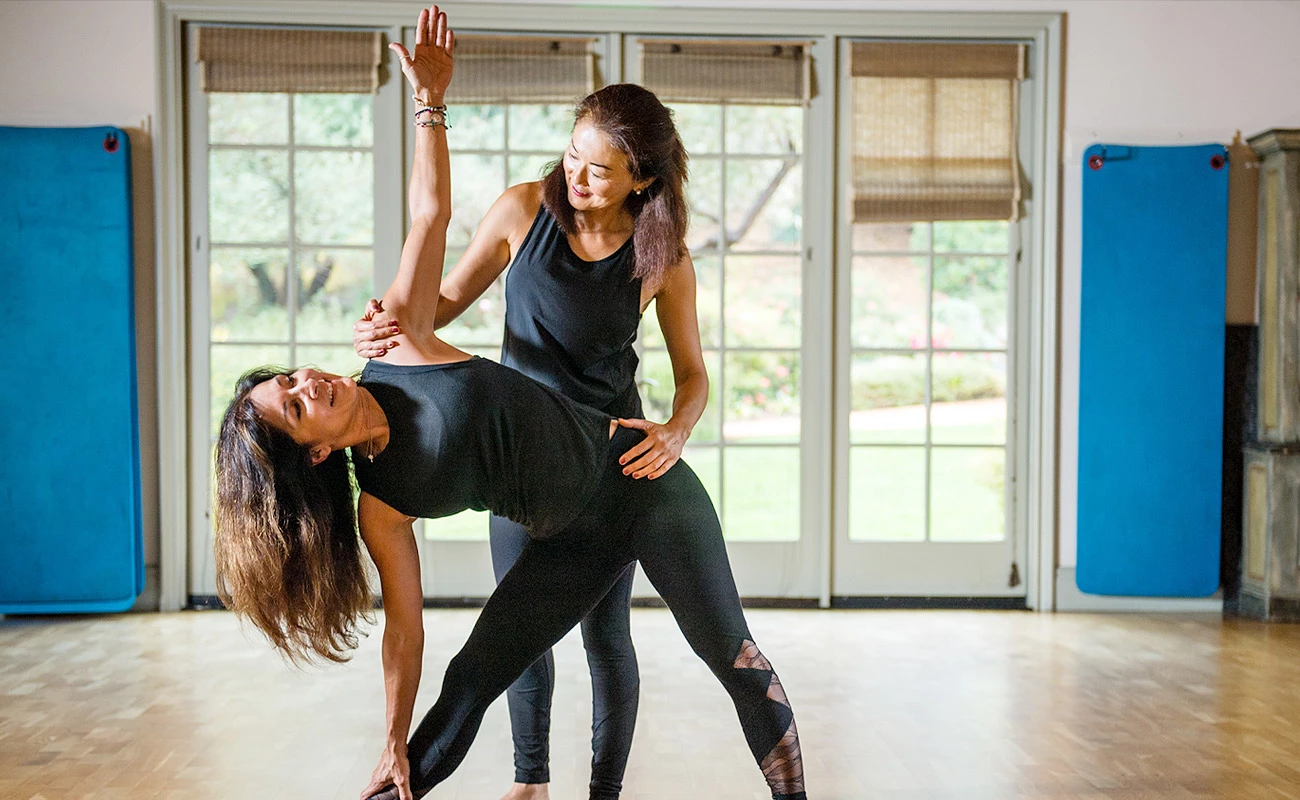 Private Sessions
Whether you're training one-on-one or bringing a workout buddy along, Cal-a-Vie Health Spa offers first-rate private sessions with gifted personal trainers. From individual conditioning with at-home regimens to guided hikes and cardio, you'll find the perfect motivators here.
Private Sessions
Private Fitness Session
A one-on-one workout session with a personal trainer.
Semi-Private Fitness Session
Enjoy a fitness session with a family member or friend.
Private Fitness Session with Written Program
A one-on-one workout session with a personal trainer; including a custom designed at-home regimen to continue your training after your stay at Cal-a-Vie.
Private Fitness Session with Consultation and Take Home Program
A consultation with a personal trainer to discuss your current fitness level; evaluate your current workout regime, and determine general goals for your personal written take home fitness program. Includes 30 minute consultation, 45 minute personal workout, and a 45 minute workout review.
Private Pilates Apparatus Session
A one-on-one Pilates Apparatus session with a certified Pilates instructor.
Semi-Private Pilates Apparatus Session
Share a session with a family member or friend.
Group-Private Pilates Apparatus Session
Share a session with a group of three.


Private Gyrotonic
Exercises are performed on the Gyrotonic Expansion System Tower. The Gyrotonic System allows users to stretch and strengthen muscles while stimulating and strengthening connective tissues in and around the joints. These exercises are synchronized with corresponding breathing patterns, thus enhancing aerobic and cardiovascular stimulation and promoting neuromuscular rejuvenation to improve spinal mobility.
Fitness Evaluation with Wellness Profile
Comprehensive analysis of an individual's overall fitness level. The profile includes: body measurements, cholesterol testing, body fat percentage, flexibility, strength, blood pressure, resting heart rate, and aerobic capacity.
Private Hike
A one-on-one hike with a trainer.
Semi-Private Hike
Enjoy a hike with a family member or friend.
Private Group Hike
Two instructors will guide your group of three or more through the trails of Cal-a-Vie.
Private Swim Lesson
A one-on-one swim lesson with a certified swim instructor.
Semi Private Swim Session
Enjoy a swim session with a family member or friend
Private Swim Stroke Evaluation and Technique
Group Classes
The multi-talented instructors at Cal-a-Vie Health Spa lead guests in an extensive variety of challenging and invigorating fitness classes. Push yourself and achieve your goals with cardio barre, TRX, upper body blast, aerobics circuit, and a plethora of other group exercise options.
Group Classes
1-2-3 FITNESS
High-intensity interval workout with 1-minute intervals of abdominal work, 2 minutes of cardio and 3 minutes of compound muscle movements.
20/40/60 HIIT CIRCUIT
High-intensity circuit that will work your entire body by performing 20, 40, and 60-second intervals in a circuit style format using a variety of equipment and body weight.
ACTIVATION BAR
Find your inner balance using a weighted bar for core stabilization, balance, strength, toning and lengthening all muscle groups.
AEROBIC CIRCUIT
A Cal-a-Vie favorite, this class alternates cardiovascular and resistance exercises at each one to three-minute training station for a total body workout. Using a variety of cardio machines and free weights, you'll have the opportunity to work on aerobic and strength conditioning in one efficient and fun class.
BAGS, JABS & ABS
This is a high-energy cardio class implementing the basics of boxing on heavy bags, supplemented with brief cardio, resistance, and balance drills, then finishing up with abdominal work. This class incorporates medicine balls for the ultimate abdominal challenge.
BACK TO BASICS
A fun and exhilarating class consisting of weight resistance and bodyweight exercise to help you increase your body awareness. This class is designed to use slower movements, improve strength, and tone muscles while burning calories. Come ready to learn how to strengthen the foundation of your own body mechanics.
BALANCE WITHIN
This class is designed to help improve your inner strength and balance in everyday activity, exercise, and sports.
BODYWORKS
If strength and endurance are areas that you need to improve, then this class is for you. Bodyworks is exclusively designed to improve your knowledge of free weights and the many variations that will keep your workout fresh and forever challenging. Using platforms and/or benches gives additional options for increasing or decreasing the degree of difficulty as you progress. This class will not only give you a serious workout for your whole body, but lots of ideas to take home with you.
BOSU BOOT CAMP
A total body BOSU workout, incorporating cardio, core strength, and balance.
BOSU TRX
Improve overall balance and strength by performing integrated TRX exercises on the unstable surface of a BOSU balance trainer. Get ready to challenge your entire body with exercises that will build your overall core stability.
BOSU TRX
Improve overall balance and strength by performing integrated TRX exercises on the unstable surface of a BOSU balance trainer. Get ready to challenge your entire body with exercises that will build your overall core stability.
BURN & FIRM
Focus on specific muscle groups to tone your upper body with free weights for a great burn. Abs and glutes will be isolated to finish up the job.
CAL-A-VIE BOOT CAMP
Have fun outdoors in this basic boot camp. Running, interval training, plyometrics, and bodyweight exercises are used to increase strength, cardiovascular efficiency, and burn fat.
CAL-A-VIE H.I.I.T. (HIGH-INTENSITY INTERVAL TRAINING)
This "Crossfit inspired" class is broken up into 3 segments of maximum effort exercises including strength, plyometric, aerobic, anaerobic, core and finishing with flexibility.
CARDIO ABS
Aerobic, anaerobic, and abdominal conditioning using a variety of cardiovascular machines and exercise tools for abdominal strengthening (15 min. cardio, 15 min. abdominal, 15 min. cardio).
CARDIO BLAST
This format focuses entirely on aerobic and anaerobic conditioning through the use of a variety of cardiovascular machines and equipment such as the treadmill, elliptical, Cybex Arc Trainer, and recumbent bicycle. In Cardio Blast, you'll work on becoming familiar with your aerobic and anaerobic zones. These zones are achieved through alternating the machines used, at varying speed, incline and resistance.
CARDIO RESISTANCE
Aerobic and anaerobic conditioning with resistance and strength training using a combination of cardiovascular machines, resistance bands and balls (15 min. cardio, 15 min. resistance, 15 min. cardio).
CHISEL AND AB SOLUTION
A free-weights class performing multi and single jointed exercises that are moderate to high intensity in order to exercise and overload the muscle groups of the arms, chest, back, shoulders, abdominals, and obliques.
CLUB BOX
This powerful class incorporates boxing combinations and challenging speed and agility drills. It's a total athletic body workout incorporating cardiovascular and strength exercises. (High Intensity)
CORE GALORE
High-intensity core workout using a variety of equipment to challenge core stability and strength.
BRAZILIAN BOOTY
Intense cardio and lower body sculpting class with sequenced high energy exercises.
BRAZILIAN BOOTY: HIGH & TIGHT
This class focuses on your hips, booty, and thighs using standing moves and floor work with ankle weights and resistance bands to take your "booty" to new heights.
CHAIR STRENGTH AND TONE WORKOUT
This class is designed to encourage a safe and effective workout anywhere. Using a chair for support and to help increase range of motion, you will learn how to perform various strength and toning exercises such as squats, overhead shoulder presses, bicep curls, tricep dips, pushups, and more. This is perfect for anyone that wants to reshape their body!
FUNCTIONAL FITNESS
This non-stop, fat-burning functional movement class will strengthen and define your body by combining FUN cardio with a combination of upper and lower body strength moves. The music might be so fun that you will sing out loud!
FREE WEIGHT CIRCUIT
A circuit class for everyone taught in the weight room utilizing free weights for an upper body, lower body, and abdominal workout. Learn proper form, technique, and new exercises to enhance your workout.
GLORIOUS GLUTES
This class will give you the glutes you've always wanted utilizing the treadmill and bodyweight glute exercises. You will start with a 10-minute warmup on the treadmill before progressively increasing the incline to get the glutes firing. You'll then move off the treadmill to perform some glute specific exercises like squats, lunges, bridges, and more!
GOLDEN FITNESS FOR SENIORS
Using a chair for seated or standing support, let the fun music of the golden years help move you through a variety of exercises designed to increase muscular strength and range of motion.
HAVE A BALL
Strengthen your core and upper body using the Core Ball while rotating, swinging, shifting, and lifting. These functional training movements are multi-directional, multi-planar, and multi effective.
HARDCORE
The ultimate core challenge using basic abdominal exercises and emphasizing alignment and control. This class incorporates medicine balls, stability balls, and weights to achieve a stronger balanced core. (High Intensity)
H.I.I.T. THE BEAT
High-Intensity Interval Training driven by the beat of today's best up and coming dance music. Using bodyweight resistance and minimal props, HIIT the Beat is a full-body workout combining strength, endurance, and toning using plyometrics, compound movements, and plenty of core and glute work. Let the music motivate and push you through those plateaus!
H.I.I.T. THE PENALTY BOX
This high-intensity interval training class is broken up into two segments of maximum effort exercises including functional power movements with fun modalities that include punching bags, medicine balls, slam balls, and kettlebells. Plyometric and agility movements will also be incorporated utilizing the "Penalty Box" (agility ladder) followed by recovery exercises focusing on the core.
INSANITY
You will need to "dig deep" for this high-intensity max interval workout designed in three to five-minute blocks. Work at your maximum capacity while incorporating cardio, plyometrics, resistance, and abs.
INTERVAL WEIGHT TRAINING CIRCUIT
A classic, this combines cardio and strength training in the weight room. The circuit incorporates cardio intervals to build stamina and endurance along with a wide variety of strength and conditioning exercises. (2-minute strength-training intervals with 2-minute cardio intervals).
METABOLIC MAGIC
This class, using kettlebells, is a definite plateau buster to challenge your body to adapt to a higher level of power, strength, and endurance. Training with kettlebells uses the entire body for virtually every movement pattern, leading to a more functional kind of strength development.
MUSCLES ON FIRE
A toning and conditioning class for anybody who wants to add strength to their aerobic workout. You will use a step platform, body bar, and free weights to challenge all major muscle groups of the body. (High Intensity)
P90X
Power through a variety of full-body strength training, cardio drills, core work, and plyometrics in this fun and challenging workout.
PEAK PERFORMANCE
Maximum interval training to increase strength, agility, and cardiovascular endurance using your own body weight. Each interval is 1 minute with a 30-second recovery. Take on the challenge and push yourself outside of your comfort zone.
PILOXING
Uniquely mixes Pilates, boxing, dance, and balance move into a muscle-sculpting, core-centric interval workout.
PIYO
A rhythmic, dynamic total body workout with a constant flow of moves combining yoga, Pilates, and strength training.
POWER STRENGTH & CONDITIONING
A high-intensity class designed to actively challenge your strength, speed, and endurance through resistance training, core strengthening, plyometrics, agility, and balance movements. These exercises will show you how to increase your fitness level, improve your metabolism, and change your body composition.
PURELY CORE
This class includes exercises for the core muscles as well as sculpting and toning movements using a variety of bodyweight exercises and equipment.
R.I.P.P.E.D.
Complete Resistance, Interval, Power, Plyometric, and Endurance workout.
ROWBICS
An indoor rowing class that is low impact and works every major muscle group. It is known for its terrific total-body strength and aerobic benefits. Rowbics classes are complete with heart-pumping music, and motivational cues while you are guided through resistance training and a fun cardio workout. (High Intensity)
ROWBICS STRENGTH
A variety of strength equipment incorporated into an indoor rowing class for total body strength and aerobic benefits.
SPINNING
This stationary bicycle journey is a high-intensity and challenging class. Variations of speed, resistance, and hand & body positions, provide endless possibilities in simulating a real biking adventure. SPD pedals are available on all of the bikes. (High Intensity)
SPIN AND SCULPT
Get the best of both worlds in this heart pumping and muscle toning sculpting class. This class will start with 25 minutes of spinning followed by some sculpting resistance work on the floor. Get ready to feel the burn!
STABILITY BALLS
The stability ball, which was originally used for physical therapy rehabilitation, is an excellent tool for creating a variety of challenging exercises. Using the instability the ball can create for specific exercises, you can improve your core strength, overall muscle endurance and balance. The beauty of the stability ball is that it can also provide great torso support for those with problematic backs. The stability ball provides a full spectrum of exercises for a well-balanced resistance program and offers an effective cross-training element.
STABILITY BALL STRENGTH & TONE
This class adds a new dimension of difficulty to traditional stability ball exercises by incorporating upper body strength exercises using free weights and resistance balls.
STRETCH AND RELEASE
This class uses the foam roller and traditional stretch techniques to help release myofascial tissue and improve your flexibility, function, performance, and reduce injuries.
STRETCH
Stretch class is designed to teach proper body alignment while executing static or held stretching techniques. These movements promote improvements in flexibility and emphasize the importance of stretching for injury prevention. Breathing techniques are used to help with relaxation and the effectiveness of the stretches.
STRETCH AND BALANCE
A gentle but challenging class that will start with a focus on stretching and increasing mobility throughout the body, and finish with some balancing exercises that are sure to strengthen your core and more. If you're looking for a good stretch and balance work, you will love this class.
SYNERGY FLOW
This class will combine the principles of mat Pilates and functional strengthening techniques to create balance challenging multi-directional movements both standing and on the mat.
TABATA AND ABS
Tabata approach of 20 seconds of work followed by 10 seconds of rest. The class will be set up in 4 segments of 4-minute circuit intervals consisting of exercises that include squats, presses, squat thrusters, power modified push-ups, and more! The intervals will be broken up with a 3-minute ab section to target overall core strength.
TABATA BOXING
This class incorporates high intensity, Tabata-style intervals utilizing boxing-inspired combos on the heavy bags with integrated agility work.
TOTAL BODY STRENGTH TABATA
Total body strength and endurance class using the traditional 20 seconds of work with 10 seconds of rest Tabata technique. A series of movements are coached in three to four-minute blocks using only dumbbells and body weight to isolate specific muscles. Push yourself for each 20-second interval to achieve ultimate results.
UPPERCUT (BOXING CIRCUIT)
A boxing class that combines technique and combinations with agility, endurance, power, core, and resistance training. All drills and exercises will be done in a circuit form for a time. Exercises may include heavy bag combinations, shadow boxing, foot ladder drills, medicine ball work, jump rope, and free weights.
TAKE YOUR MEDICINE
Medicine ball class for a full-body workout filled with powerful moves to build strength and endurance.
TOTAL KNOCKOUT TKO
Fast-paced cardiovascular conditioning Kickboxing workout with circuits for increased strength in the upper body, lower body, and core.
TREAD & SHED
A group treadmill class with a specifically designed cardiovascular workout to blast calories. The class combines intense variables of incline, speed, simulated rolling hills, flat roads, and steep hill climbs and may incorporate squats and lunges for added strength development.
TRX® STRETCH FLOW
Working Multi-plane and multi-directional movements this class will take your stretching to a new level.
TRX® SUSPENSION TRAINER
Suspension training is a method of leveraged bodyweight exercises used to help with power, strength, flexibility, balance, and mobility while helping to prevent injury by offering additional support with the use of the TRX® straps. This workout can be as easy or intense as you choose.
TRX® TO THE "CORE"
This class is a multidimensional core class that incorporates both the TRX® Suspension Trainer and TRX® Rip Trainer for exercises that specifically target & challenge your entire core.
TRX® MULTI-MODALITY
This class fuses together TRX® Suspension Training and Rip Training with a medicine ball, free weight, PowerBand, and kettlebell exercises for a total body workout. Exercises include single joint and multi-joint movements, aerobic and anaerobic conditioning, dynamic movements, and core strength and stability.
ULTIMATE TOP TO BOTTOM
An intense muscle conditioning class that combines traditional toning exercises with dynamic movements. Using the principle of progressive overload, you'll begin with light weights and increase to heavier weights to maximize strength, power, coordination, and conditioning. (High Intensity)
UPPER BODY BLAST
Give your upper body the attention it needs through this targeted workout specifically designed to focus on all of the major muscle groups in the upper body.
VIPR STRENGTH
Loaded movements using the VIPR (trainer), concentrating on strength, mobility, and positional stability; training the body for real-life movements (not your traditional strength class).
WEIGHT ROOM CIRCUIT
This circuit is taught in a variety of ways and may utilize selectorized machines, free weights, curl bars, cross cable, FT360, stability balls, BOSU, medicine balls, resistance bands and more. The class is monitored by one or more instructors to assist with proper execution and form for maximum benefit.
Aquatics
At one of two swimming pools, engage in vigorous and heart-healthy water fitness classes. From stress relief and calorie burning to resistance without negative impact on the body, the benefits of H20 exercise are manyfold. Private classes are available upon request.
Aquatics
POOL HOURS & SAFETY
The upper Olympic length pool is open at 9:00 am and covered at 6:00 pm daily. The lower pool by the guest Villas is available anytime. There is no lifeguard on duty at either pool; and swimming is at your own risk. There is no glass allowed at either pool. Bottled water, robes, towels, and sunscreen are provided. Bathing suits are required for swimming and sunbathing as we are not a clothing-optional spa. Showers, shampoo, and conditioner are available at the upper pool. Telephones are located at both pools for your convenience and safety.
AQUA SCULPT
A variety of water exercises performed using water noodles to sculpt and strengthen your whole body.
AQUA BARRE
Join us in the pool for Barre! A fusion of Ballet Barre, Pilates, and traditional aquatic exercises, where you will focus on strengthening, lengthening, and toning your physique. This workout is easy on your joints and gives special attention to your core and glutes while emphasizing proper technique, alignment and mindful muscle activation with incorporating easy to follow, ballet-inspired choreography.
BOARD BODY BOOTCAMP
FitMat fitness is a fun and challenging way to get fit. Sculpt your body, strengthen your core, improve your balance, and increase your overall wellbeing with an interval-style of cardio and strength-based movements.
CARDIO AQUA JOGGING
Aqua jogging, using a flotation belt, can help maintain fitness without major impact. Also known as deep water running, this activity can optimize cardiovascular and muscular conditioning.
DEEPWATER EXERCISE
A challenging workout for everyone that conditions all of the major muscle groups along with the heart and lungs. Exercises are performed using a variety of equipment along with traditional swimming strokes to strengthen joints, tone muscles, and burn fat.
H.I.I.T. THE H2O "HIGH-INTENSITY DEEP WATER"
Warm up in the shallow end, then jog to the deep water for a high-intensity cardio workout.
HYDRORIDER
It's a spinning class in the pool! The Hydrorider is a unique aquatic stationary bike that allows you to pedal in the water while taking advantage of its multi-use functions. The bike has state of the art features for custom fitting and can be used by those who are conditioned, unconditioned, and populations with special limitations. Hydrorider advantages include the property of buoyancy which in return provides stress-free training for the joints and the lower back. This can also be a great active recovery type of workout.
HYDRORIDER H.I.I.T H2O
This aqua workout will alternate between intervals on the hydorider bike and high-intensity interval exercises in both the shallow and deep end of the pool. This is a mashup of our traditional hydrorider, deep water exercise, and shallow water power classes performed at a higher capacity.
JOINTS IN MOTION AQUA WORKOUT
This gentler class in our 86 degree shallow pool is designed to cultivate, maintain, and improve your physical range of motion, balance, stability, and strength for quality of movement in everyday life.
LAP SWIM
"Workout of the day" can be provided, upon request, for those guests wishing to swim on their own. Just ask the Fitness Department for a workout.
NAUTICAL FLOW
Awareness of the connection between mind and body is the first step toward achieving a fluid state. This class focuses on breathing, movement stability, and other fundamentals that help create a healthier, happier you.
SHALLOW WATER POWER
An athletic aqua strength and conditioning class with explosive powerful moves that will challenge your whole body without the impact. (High Intensity)
POOLATES
Experience and enjoy the best of both worlds: the strength and grace of Pilates and the tranquility of the water. The fundamental exercises of mat Pilates are performed on the FitMat. This format enhances recruitment of deep stabilizing muscles of the pelvis and spine.
SHALLOW WATER POWER
An athletic aqua strength and conditioning class with explosive powerful moves that will challenge your whole body without the impact. (High Intensity)
WATER VOLLEYBALL
This very popular activity includes instruction and two to three games, depending on the time available. It's a very social and fun activity; and a great way to stay cool at the pool! (Lower Pool)
WATERWORKS
Waterworks is a non-impact class performed in the water. Using a variety of movements and equipment, these classes emphasize cardiovascular conditioning, muscle toning, and endurance. The Cal-a-Vie pool is kept at 86 degrees for a comfortable experience year-round. Waterworks is therapeutic and fun. (Lower Pool)
Studio Classes
Start with a stretch and get your heartbeat pumping in Cal-a-Vie Health Spa's state-of-the-art fitness studio spaces. At the Pavilion fitness center, make the best use of cutting-edge equipment, a full Pilates studio, and panoramic outdoor patio space.
Studio Classes
PILATES
MAT PILATES FLOW
The flow class reinforces all of the fundamentals of Pilates while continuing to challenge and develop more strength and ease of movement. The class consists of a series of movements that increase strength and flexibility while improving alignment, balance, coordination, and tone. The focus is on integrating transitions from one movement to the next.
MELTED PILATES
Experience the combination of mat Pilates and MELT Method to help strengthen intrinsic core muscles and rebalance connective tissue. Learn how to assess your own body to help improve the brain and nervous system connection.
PILATES APPARATUS ESSENTIALS
Find your Pilates flow with this combination class of classical Pilates movements on the Pilates toning tower apparatus. You will get a taste of a core-based series while strengthening your arms and legs with spring-loaded handles. Fun focus on fine-tuning your connection to your core by awareness of your alignment. Strengthen and tone as you flow through basic Pilates exercises while receiving support from the toning tower apparatus.
PILATES BALL SHAPE UP
A mat Pilates class using a small Pilate's ball which increases difficulty, adding challenge, and variety for balance. Your core stability will be tested as well as your strength, control, and balance.
PILATES STRETCH & RELEASE
Perform a variety of slow and controlled exercises using a foam roller to help improve your posture, and balance while executing moves with precision which will allow for focus on breathing.
PILATES POWER TOOLS
Connect more deeply to the Pilates exercises. Explore using props such as bands, power circles, and small balls to deepen the experience of intermediate mat exercises.


BARRE BASICS
BARRE CAMP
A combination of traditional barre work paired with upper-body superset sequences using light weights.
BARRE MAGIC
A high-intensity workout that focuses on toning the upper body, lower body, and abdominals using isometric exercises on the ballet barre.
BOOTY BARRE
A non-stop series of ballet-inspired moves to tone and tighten the entire body focusing on the lower body and glutes, while incorporating upper body and core work.
POWER BARRE
Tone, strengthen, and elongate your muscles with small, controlled movements using light weights or bodyweight resistance. Along with bursts of cardio, this class includes Barre, Pilates and Yoga inspired exercises with plyometrics intertwined throughout the workout. Enjoy the benefit of more flexibility, endurance, gracefulness, and coordination.


DANCE
BELLY DANCE
Enjoy the fun of swaying hips and undulating torso moves with coin shimmy belts, sheer vails, and finger symbols.
CARDIO DANCE AND SCULPT
It's hard not to move in this thriving upbeat class which alternates dancing (your cardio) with sculpting to some fun pumping music! So get your steps in and burn calories in this combination class.
COUNTRY HEAT
Fire up your metabolism and burn calories in this high-energy, low-impact, country dance-inspired class that is so fun you won't even feel like you're working out!
DANCE FUSION
A fun and energizing class that encompasses an eclectic mix of music and dance moves.
DANCE PARTY
It's time to share in the fun and get this party started. Shake your booty to dance songs you know and love.
HOOP IT UP
Get ready to laugh, sweat, and have fun while you discover a great new cardiovascular and muscle toning workout in "Hoop Dance". No matter what your level, you will learn to maneuver the revolutionized larger, weighted hoops around your body with ease.
LABLAST
A dance-based fitness workout that incorporates elements from several types of dance steps: Cha Cha, Disco, Jive, Merengue, Quick-Step, Salsa, Samba, Lindy Hop, and Paso Doble. Enjoy the fun music and choreographed moves in this high energy dance class.
LATIN
An energetic, easy to learn, continuous rhythmic dance class comprised mostly of Latin based moves including Salsa, Merengue, Mambo, and Cha-Cha.
ZUMBA
A dance class that combines high energy and motivating music with unique moves and combinations. Zumba is based on the principle that a workout should be fun, easy, and elevate happiness. Zumba is a fusion of Latin and international music and dance themes, featuring aerobic/fitness interval training with a combination of fast and slow rhythms that tone and sculpt the body.
ZUMBA TONING
Add another dimension to Zumba dance. This class takes the original dance/fitness class to an entirely different level with a breakthrough muscle shaping system using lightweight toning sticks like a set of maracas.


RESTORATIVE
ROLL MODEL®
Become a Roll Model®. Come to class and learn self-massage techniques using Roll Model® therapy balls. Develop a practice of self-care by learning a variety of self-massage techniques. The instructor is your tour guide, but you are in charge of adjusting pressure, placement, and time spent on each trigger point. Explore your body's tissues with a variety of different size tools to meet specific needs. We sell the Roll Model®️kit in the boutique so that you can practice what you learn at home.
MELT METHOD
Melt rehydrates connective tissue and allows the body to release tension and stress that leads to chronic pain. Using the Melt roller and soft balls, Melt improves flexibility, posture, and alignment as well as joint mobility.
ROLL AND RESTORE
This therapeutic technique is designed to create freedom and a wider range of motion in your joints. Through diaphragmatic breathing and rolling on therapeutic balls, you will release tension patterns in the fascia and musculature to restore the optimal alignment of your body.
Yoga
Channel your body's energy and flow through a series of restorative poses with a spellbinding afternoon yoga session. Request a private yoga session in the Chapel or join in a group class in one of our beautiful studios to experience total mind/body bliss.
Yoga
ASHTANGA YOGA
An intense physical and athletic flowing style of yoga. (High Intensity)
AQUA YOGA
The dynamic and therapeutic qualities of water make for an invigorating and challenging, yet accessible environment for yoga practice. Aqua yoga makes exercising safer for many people with injuries. The water helps support the body, easing pressure on the joints. Water also adds resistance and builds strength as the muscles must push against the water. Water can be very nurturing, putting us more in touch with intuition and spirituality.
BEGINNER TRAPEZE YOGA
Using a swing-like contraption made of fabric, yoga trapeze allows you to hang in various ways helping build core and upper body strength while invigorating the body and mind. "Yoga trapeze" or "aerial yoga" acts as a support tool for yoga postures and muscle strengthening techniques. It's the most natural form of lengthening the body and even offers support for some chronic low back pain.*
*Advanced private sessions available upon request
BOSU YOGA
A dynamic, fun, and challenging yoga class done on a BOSU balance trainer. The unstable surface of the BOSU will challenge your cardiovascular fitness, balance, flexibility and overall strength.
CHAIR YOGA
A gentle form of yoga that is practiced sitting on a chair or standing using the chair for support. Chair yoga is a great practice for anyone interested in deepening flexibility and increasing personal body awareness. This class emphasizes the importance of the flow of your breath and to connect with gentle movements. While seated, you are able to do versions of twists, hip openers, forward folds, and mild backbends.
FLEX & FLOW YOGA
Yoga combo class of 15-minute yoga infused warmup followed by 15-minute high energy but low impact weight training circuit and finishes with 15 minutes of a yoga cool-down stretch.
LETTING GO VINYASA YOGA
A Vinyasa Yoga class to release any toxic thoughts, worries or fears that keep you from receiving the gift of total relaxation and rejuvenation. This is a practice that uses the power of breath and mantras to let go of what no longer serves you or what you have outgrown.
SLOW FLOW YOGA
This class is a combination of breath to postures and fluid movement performed at a slower pace than Vinyasa, giving you more time to explore alignment and sensation within each individual posture.
This class emphasizes the importance of the flow or your breath and to connect with gentle movements. While seated, you are able to do versions of twists, hip openers, forward folds, and mild backbends.
FLEX & FLOW YOGA
Yoga combo class of 15-minute yoga infused warmup followed by 15-minute high energy but low impact weight training circuit and finishes with 15 minutes of a yoga cool-down stretch.
LETTING GO VINYASA YOGA
A Vinyasa Yoga class to release any toxic thoughts, worries or fears that keep you from receiving the gift of total relaxation and rejuvenation. This is a practice that uses the power of breath and mantras to let go of what no longer serves you or what you have outgrown.
SLOW FLOW YOGA
This class is a combination of breath to postures and fluid movement performed at a slower pace than Vinyasa, giving you more time to explore alignment and sensation within each individual posture.
VINYASA FLOW YOGA
A breath-synchronized yoga format, poses will flow from one to another in conjunction with the breath.
YIN/YANG YOGA
This class begins with a slow flow to warm the body and integrates Yin Yoga to passively stretch the connective tissue and give more attention to the body's fascia.
YIN YOGA
Yin Yoga is a perfect complement to the dynamic and muscular (yang) styles of yoga that emphasize internal heat, and the lengthening and contracting of our muscles. Yin targets the connective tissues, such as the ligaments, bones, and even the joints of the body that normally are not exercised very much using a more active style of asana practice.
YOGA AT THE BARRE
Great yoga class for beginners to intermediate that utilizes the Ballet Barre to support posture through each unique sequence.
YOGA FOR RELEASE
This class incorporates gentle yoga movements, breath, and meditation.
YOGA PILATES FUSION
This fun class combines the core strengthening of Pilates with yoga stretching and restoration. The first half of the class will be focused on mat Pilates and the second half will transition to decadent and relaxing yoga floor poses, ending with savasana.
YOGA SCULPT
Yoga Sculpt incorporates flowing yoga postures with light hand weights to tone your muscles and clear your mind.
YOGA POSE WORKSHOP®
This workshop-style yoga class is great if you are already a basic yoga practitioner. Starting with a short meditation, you will identify and target what you need to strengthen that day. This class is an intimate communication of your mind and body that challenges you to master one pose at a time.
YOGA TUNE UP®
If you love yoga poses, corrective exercises, and rolling on therapy balls, this is your one-stop class. We will warm up tissue to release tension and then move through poses to strengthen and stabilize hips, spine, and shoulders.
CHAKRA YOGA – REALIGN THROUGH MOVEMENT
You'll realign and bring increased energy to each of the seven main Chakra centers located along the spine using yoga poses combined with imagery and sound. Chakra means "wheel" or "disk." When one or more Chakras are blocked, this manifests as congestion in the body's physical health as well as an imbalance in one's emotional and/or spiritual life. (All Levels)
CORE YOGA
Combining traditional Pilates with flow yoga for a total body workout focused on core strength. You will develop core strength and stabilization through Pilates poses, and improve your flexibility, muscular strength, posture, balance and alignment through yoga poses, breathing and relaxation.
GENTLE YOGA
This class focuses on relaxing the body in restful postures. Rest provides the body with an opportunity to renew and heal. Gentle Yoga is responsible for balancing the body and bringing its response system back into equilibrium.
HIP & SHOULDER OPENING YOGA
A specific sequence of yoga poses used to therapeutically release tension and strengthen the muscles that support the hip joints. (All Levels)
RESTORATIVE YOGA
This class uses slow, and deep breathing with gentle, and mindful movements on the floor. This will help you understand and feel the power of relaxation, and release tightness in the body.
REFLECTION CANDLELIGHT CEREMONY
Join us for a candlelight ceremony reflecting on your journey to health and wellness. You may join at any point between 5:10-6 pm to engage in the ceremony. Simply enter the class and choose any available mat. You can stay for as long (or short) as you want. Set your intentions or celebrate what you've accomplished here at Cal-a-Vie.
(*Not available for trade or upgrade)
Hikes
Offered both as group outings and one-on-one exercise, guided hikes around 10 miles of trails on the Cal-a-Vie Health Spa property provide great cardiovascular activity; plus, guests are able to get out into the breathtaking nature that surrounds us.
Hikes
MORNING WALK
Our morning walk offers approximately 2-3 miles through our golf course and/or neighborhood surrounding the course. Combining uphill, downhill and some flat areas, you will enjoy this peaceful walk with one of our trained instructors.
MORNING HIKE
The highlight of the week for many guests is the Monday through Sunday hike and a perfect way to begin the day! Starting at daybreak, these hikes include a variety of terrain, multiple types of inclines and declines, scenic vistas, luscious chaparral, and a great workout. All within Cal-a-Vie's spacious 300 acres, the trails range from 2.5 miles to approximately 4 miles in length, and are among the beautiful rolling foothills that surround the spa itself.
With spectacular views filled with peacefulness, the hikes consist of approximately 800-950 feet of elevation. You will be safely guided during the entire hike with our trained experts. A modification of the hike for shorter or longer distances is available upon request, or you may schedule a private hike for an additional fee.
SPA WALK (MULTI-LEVEL)
This walk typically happens in the afternoon, and is a fun guided experience around the spa property.
Another walk, that may be offered, is our Guided Nature Meditation Walk that provides a tour of the grounds to discover the local flora and fauna. If you prefer something a bit more strenuous, we offer different levels for a more rigorous experience which includes a long hill that is worth the climb for an amazing view on a clear day!
Cryotherapy
Also known as "cold therapy", cryotherapy utilizes low temperatures as a means to therapeutic medicinal treatment. At Cal-a-Vie Health Spa, try out this inventive form of healing remedy for yourself.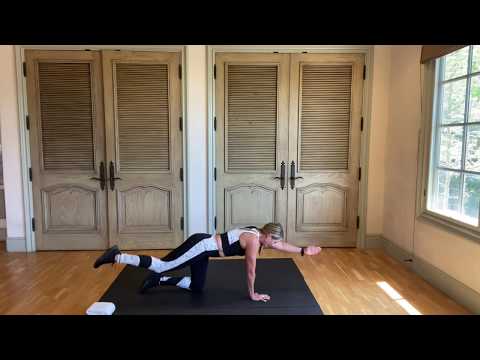 CORE Workout
Tone your core! Bring the Cal-a-Vie fitness experience into your home with a fitness session led by Kyra Oliver, Assistant Fitness Director at Cal-a-Vie Health Spa.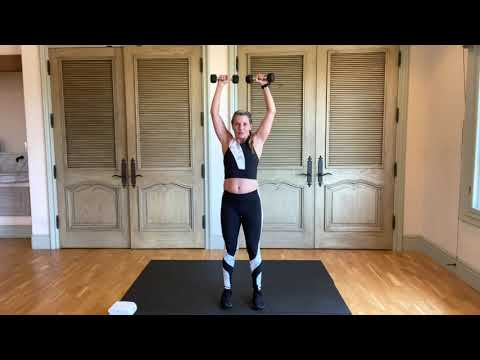 Arms & Shoulders Workout
Bring the Cal-a-Vie fitness experience into your home with a fitness session led by Kyra Oliver, Assistant Fitness Director at Cal-a-Vie Health Spa.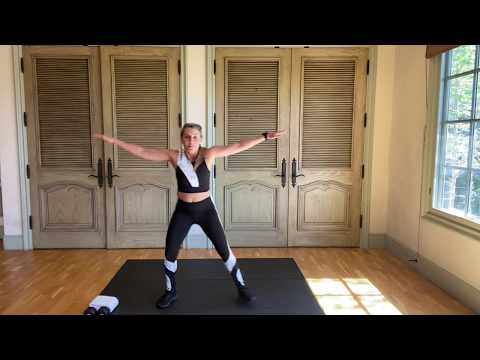 HIIT Workout
HIIT - High Intensity Interval Training - by Kyra Oliver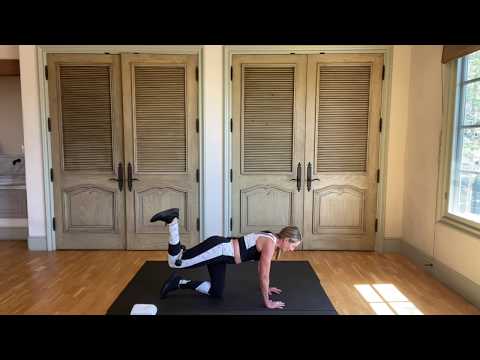 Booty Workout
Tone your Booty with this 10 minute workout filled with squats, lunges and more.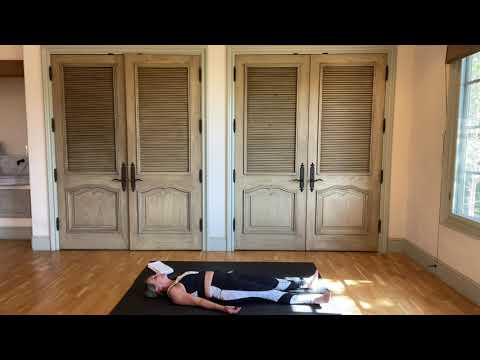 Meditation
A mindful and relaxing meditation to start or end your day!