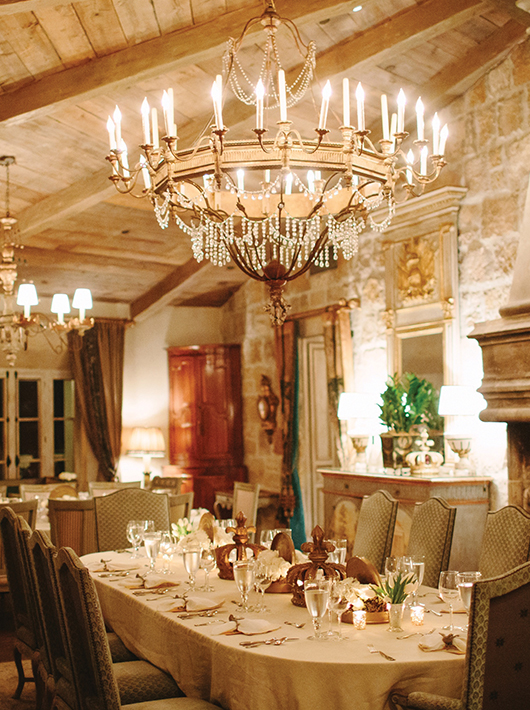 A Culinary Experience
FOR BODY AND SOUL
With a rotating assortment of menus for breakfast, lunch, and dinner included with each stay, savor a vibrant selection of gourmet spa cuisine at Cal-a-Vie Health Spa. Made with delicious ingredients from the land around us, dishes are elevated and created with care for our guests' health and happiness. From the omelet du jour and king salmon to in-room popcorn and matcha lattes, dining is a delight from start to finish.
Truly Farm-to-Table
As part of Cal-a-Vie Health Spa's culinary experience, seasonal produce and herbs are harvested from our very own organic gardens. Wildflower honey is gathered from the resort's own apiary. Every naturally-cultivated ingredient is combined to present guests with the freshest possible fare, serving up mindful, farm-to-table scrumptiousness like no other.
Château
Cal-a-Vie

Wine

Transported from the heart of the Burgundy countryside, our Parish House dates all the way back to the 17th century. The antique structure was fully restored on the resort's grounds and now serves as a tasting room for guests to sample Cal-a-Vie Health Spa's estate-grown varietals. From reds and whites to specialty rosés, sip on a variety of pours from wines made and bottled right on-property.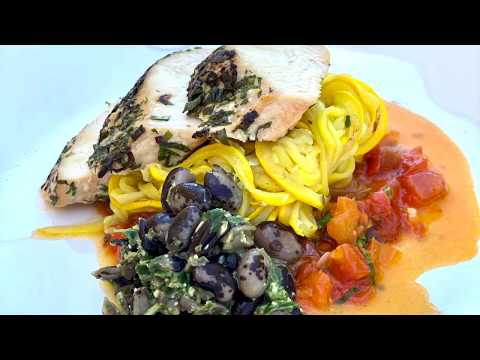 Herb Chicken with Zoodles and Heirloom Tomato Provencal Sauce
Learn how to prepare a Cal-a-Vie Health Spa favorite dish: Herb Chicken with Zoodles and Heirloom Tomato Provencal Sauce.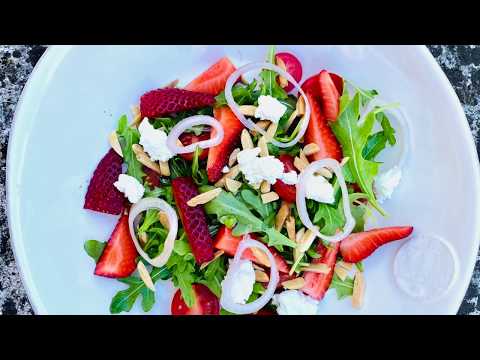 Strawberry Arugula Salad
Here is a healthy and delicious Arugula and Strawberry Salad with with a Champagne Vinaigrette.
King Salmon with Romesco Sauce
Learn how to make this melt-in-your-mouth spa dish at home. Ora King Salmon is considered by many experts the finest of the salmon breeds.

If you require additional assistance to read the PDFs on this page please contact 866.772.4283 for assistance.