Our Nutrition
PHILOSOPHY
We believe in going for organic whenever possible, filling your plate up with every color of the rainbow. But diet is more than just that. For the best health and results, eating should be customized to an individual's needs, genetics, and overall goals. With this in mind, Cal-a-Vie Health Spa takes an approach to nutrition that is functional and personalized.


View Service
Nutrition Services
As a certified health spa, Cal-a-Vie Health Spa offers blood tests on the property to determine guests' food sensitivity. Genova hormone and nutritional testing is also available to provide insight into other bodily factors. As part of the consultation with a registered dietitian at Cal-a-Vie Health Spa, guests assess current meal patterns, hormone balance, gut health, and other key factors.
Nutrition Services
Making the Most of Your Stay
Find out tips and tricks on how to maximize your Cal-a-Vie experience. Learn about what new services are being offered that you can take advantage of while you are here.
Anxiety & Nutrition: The Gut-Brain Connection
Feeling anxious and stressed? Gut imbalances may be to blame. Learn about the intricate relationship between our gut and our brain and the find out which key foods, nutrients, and strategies can help minimize anxiety.
Functional Mushrooms for Wellness
Discover the benefits of functional mushrooms like reishi, lion's mane, and chaga, which have been used for centuries for their impressive nourishing properties.
Optimal Detox
There are many cleanses and detox programs out there, but knowing how to reduce your exposure to toxins and the key ingredients to safely move toxins out of your body is essential for a successful detoxification.
Detoxify Your Kitchen
Did you know the kitchen can be one of the most toxin-filled rooms in the home? Toxins can lead to inflammation, endocrine disruption, and metabolic dysfunction. Lean easy-to-implement tips and tricks to keep your kitchen as toxin-free as possible.
The Cortisol Connection
Having issues with your energy, weight, focus, anxiety, sleep, premature wrinkles, and low libido but don't know why? Learn the signs to uncovering cortisol imbalances for one of the most impactful anti-aging strategies.
Cooking for Optimal Nutrition
Learn how to get the most nutrition out of your food with the science of strategic cooking. Demos may feature Paleo Pizza, Low-Carb Lasagna, Asian Chicken Salad, and more.
Intermittent Fasting
Intermittent fasting is a hot topic in nutrition for the potential cognitive, weight loss, and disease prevention benefits. Get the latest research to sort through the facts and fads and decide if intermittent fasting is right for you.
Mastering Mindfulness
Uncover the truth about why we sabotage our own health goals and what you can do to overcome your toughest challenges for sticking to a healthy eating plan.
Inflammation and Weight Loss
Identify the signs of inflammation and what to do to support effective weight loss.
Beauty and Nutrition: Let your beauty shine from the inside out! Learn the science-backed nutrition strategies from our registered dietitian to defy aging and build lustrous hair, strong nails, and glowing, supple skin..
Hormone Balance: Hormone imbalances can give big trouble for your mood, weight, sex drive, energy, and overall health. Come get the key strategies to keep them in balance.
*These nutrition topics are examples of classes we offer. Nutrition lectures are complimentary as part of your program. Current nutrition lectures will vary.
Functional Medicine
Functional medicine takes a systems biology approach to an individual's overall well-being, addressing the root causes of common health concerns like gut issues, slow metabolism, and poor sleep. Focus is placed on optimal health for the whole person - mind, body, and spirit - with the strategic use of supplement recommendations, personalized diets, and lifestyle choices.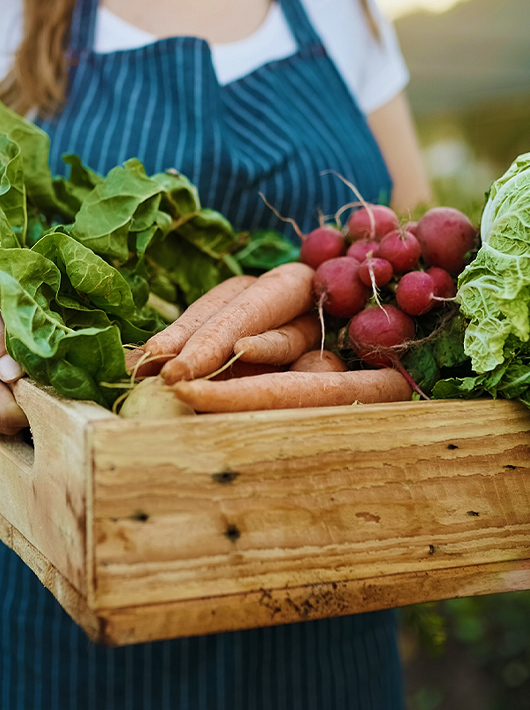 Meal Planning
If interested, guests can add on a meal planning service to their Cal-a-Vie Health Spa Nutrition Consult. Ranging from 1 week to 30-day plans, guests receive customized recipes and meal strategies to continue the healthy lifestyle back at home. Those who participate work one-on-one with a knowledgeable nutritionist on-site.


Alexandra Dusenberry, MS, RDN
Proper nutrition is healing, energizing, and essential for quality of life and wellbeing. As a registered dietitian nutritionist with a Master's in nutrition for wellness, Alexandra strives to teach that wholesome nutrition is the foundation of a whole life. With an individualized approach, she provides coaching, education, and encouragement for guests, whatever their health and nutrition goals may be.